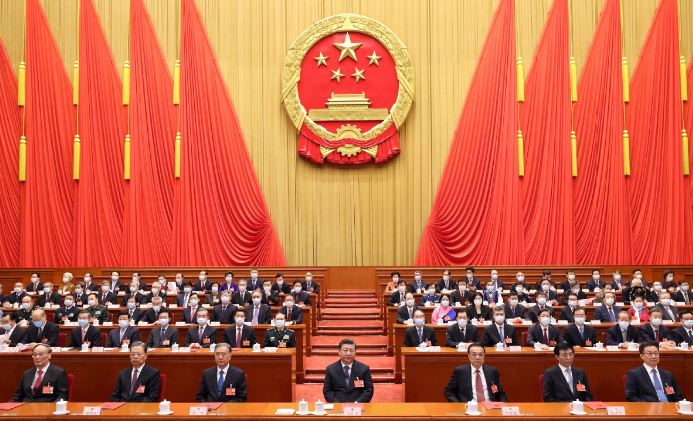 Islamabad, MAR 11 /DNA/ – Annual sessions of the National People's Congress (NPC) and the National Committee of the Chinese People's Political Consultative Conference (CPPCC) have helped global leadership to fathom the functionality of socialist democracy and its grassroot dynamics.
The global effects of the two sessions are profound and wide-ranging, considering the reality that China is the second largest economy in the world and a major global player in geo-economic, geo-political and geo-strategic affairs, according to a report published by Gwadar Pro.
Calling for the stage to be set for building a modern socialist country in all aspects, China's annul government work report listed main development targets for 2023, including GDP growth of around 5 percent, an increase in the consumer price index of around three percent and a deficit-to-GDP ratio of three percent.
The report told the world that "China's economy is staging a steady recovery and demonstrating vast potential and momentum for further growth," as the country's consumer demand, market distribution, industrial production and business expectations have all markedly improved.
The report announced that China will intensify efforts to attract and utilize foreign investment. "With a vast and open market, China is sure to provide even greater business opportunities for foreign companies in China," it said.
According to a recent report released by the American Chamber of Commerce in South China, more than 90 percent of the participating companies selected China as one of the most important investment destinations. The International Monetary Fund raised the estimate for China's growth to 5.2 percent in its latest World Economic Outlook report.
Two Session's global impacts are writ large, offering the international stakeholders to understand Chinese strategies to deal with them. As the world is sharply focused on green development under Paris Agreement and UN SDGs, China's annual meeting put the issue of green development on the top.
Chinese provinces highlighted the significance of green development and low-carbon transition in their government work reports delivered during the "two sessions."
The meetings featured buzzwords such as "green development," "carbon reduction," and "pollution reduction," reflecting the emphasis on environmental sustainability. In 2022, the emissions of major pollutants in China continued to decline, according to statistics from the Ministry of Ecology and Environment.
In the government work report, Premier Li Keqiang said China would continue cutting its energy intensity and the emission of major pollutants. While the National Development and Reform Commission said China would act on 10 major initiatives for reaching peak carbon emissions "in a well-planned and phased way".
The 10 major initiatives were released by the State Council in 2021 as part of an action plan to reach peak carbon emissions by 2030.