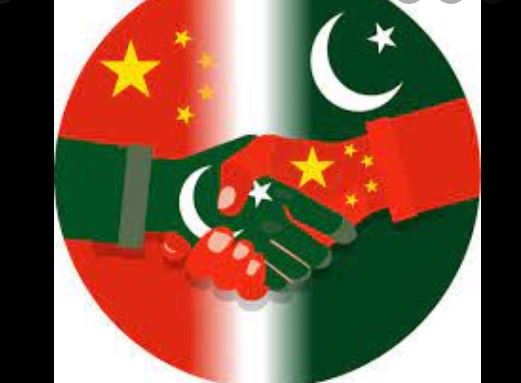 BEIJING, Jan 31 (DNA): The year 2021 is extraordinary for Pakistan and China, not only in that the two brothers are celebrating the 70th anniversary of the establishment of their diplomatic relations, but also in that they are enjoying ever-closer economic ties, says a report published by Gwadar Pro on Monday.
Quoting official data from the General Administration of Customs (GACC) of China, the report stated Pakistan's export to China was increased by 68.9% in 2021, crossing the historical figure of $3.58 billion. Meanwhile, China's export to Pakistan was increased by 57.8% to $24.23 billion.
Over the past ten fiscal years, the bilateral trade between Pakistan and China grew at a CAGR of 10%, according to a KASB report on Performance of Pakistan's Economy in 2021 and Chinese Involvement in Pakistan's Economy released on China Pakistan Agricultural and Industrial Cooperation Platform (CPAIC).
In terms of investment, China has been a significant contributor to the Foreign Direct Investment (FDI) in Pakistan, making up nearly 30% of the total FDI in the last 5 years.
Of the USD 65 bn Chinese investment in Pakistan since 2005, about 80% has been in the BRI Projects, most of which has been directed towards the energy sector with investment of more than USD 47 bn.
The largest one is the Sahiwal 2×660 MW Power Station worth over USD 1.8 bn, filling a quarter of power shortfall in Pakistan.
In the first 9 months of 2021 and 2020, Power sector has received the largest investment, due to the ongoing CPEC Projects.
Non-CPEC Chinese private investment in Pakistan is also increasing driven by favorable government relaxations (such as no bar on reinvestment and repatriate of profits), cheap labor and securing access to raw materials that are shipped back to China's factories.
The number of Chinese businesses reached over 5,000, including growing unregistered ventures in Pakistan's informal sector. Among them, 2,012 are registered in Pakistan.
But even with the bustling economic activities, there are huge demands unmet.
According to the KASB report, Pakistan's imports of goods in FY21 spiked 23% to USD 53.8 bn. Booming industrial and agricultural activities bucking the global trend are pushing import bills higher.
Many businesses had secured loans under SBP's Temporary Economic Refinance Facility (TERF) which were used to import machinery and equipment, the value of which stood at over USD 8.1 bn, an 36% increase y-o-y and an indication of expansion in industrial base.
In the agriculture sector, import value for cotton surged by 47% y-o-y to USD 2.5 bn due to a shortage in domestic production caused by adverse weather conditions.
Pakistan's import bill was further boosted by increasing imports of petroleum, soybean, machinery, raw material and chemicals, phones, fertilizers, tyres and antibiotics and vaccines. As a result, PKR depreciated by 7.7% against the USD in Q1 FY 22.
The rebound in economic activity and higher international commodity prices kept the Current Account Deficit (CAD) at an elevated level since May 2021.
To finance the current account deficit, repay outstanding external loans, and build forex reserves, Pakistani relies on foreign borrowings and thus drives External Debt & Liabilities (EDL) up to the historic high of USD 122 bn by the end of FY 21, most of which are long-term loans from international financial institutions such as IMF (USD 7.4 bn), multilateral agencies (USD 33.8 bn), and the Paris Club (USD 10.7 bn).
This is still ongoing. In FY 22, Pakistan is expected to have external financing needs of USD 20 bn which includes debt servicing and current account deficit.
Despite these challenges, Pakistani economy demonstrates promising prospects. IMF has estimated Pakistan's real GDP to grow by 4%, 4.5% and 5% in FY 22, FY 23 and FY 24 to FY 26 respectively.
Favorable policies have been playing a conducive role. Pakistan now allows companies to remit disinvestment proceeds to their foreign shareholders without prior approval from the State Bank, online platforms have been launched to help investors establish companies more efficiently, and tax incentives are offered for Special Economic and Technology Zones (SEZs & STZs).
According to the World Investment Report 2021, an increase in FDI, including that from China, is expected in 2022.
As CPEC entered phase-two, more investment will be shifted to industrial and agricultural sectors, which hopefully will contribute to filling the gap between supply and demand.
Progress of CPEC Projects – by Sector. Half of projects under CPEC have been completed in the energy sector, but most number of projects in pipeline are under the Social and Economic Development. Source: KASB
Emerging sectors such as e-commerce, 5G communications, electric vehicles, etc. are attracting spotlights. In 2021, e-commerce became the hottest sector in Pakistan with over 11 deals and over USD 42 mn in funding.
A recent livestream selling on a Chinese platform by Badar uz Zaman, Commercial Counselor of Pakistani Embassy in China received more than 53 million exposure.
The Commercial Counselor anticipates more e-commerce players, digital payment service companies, and delivery providers from China to Pakistan to benefit both peoples.
Information in this article comes from third party providers. This website does not provide explicit or implied warranty for such information and is not liable for any losses directly or indirectly caused by using such information.