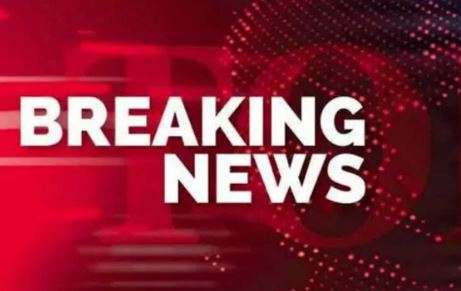 By Li Ping
The broader region of South and Southeast Asia is in the midst of a revolution; trade, commerce and connectivity are being revolutionized. Yunnan province of China is spearheading this revolution.
Just after nine months of starting its operations, the freight value of China Laos Railway exceeded 10 billion Yuan, around $ 1.5 billion, in early September 2022. Over 7 million tons of cargo were transported by this railway linkage in the same period, in initial around 9 months.
This indeed is a great leap forward for the international commerce of a country like Laos. No surprises why international institutions such as the World Bank are forecasting up to 21 per cent increase in income of Laos due to this railway linkage.
And the benefits of this project – symbolizing high quality infrastructure, connectivity cooperation under the Belt and Road Initiative (BRI) – are not limited to Yunnan only. Over half a dozen other countries of the region are recipients of benefits of enhanced connectivity through this railway. The portfolio of trade has also grown quickly from initial rubber, fertilizer and daily use items to a whole range of some 2000 products and items. The project was constructed at a cost of $ 6 billion.
But this railway linkage is only one example of how Yunnan is facilitating the wider region of South and Southeast Asia come together and prosper, collectively. In year 2021, Yunnan's international trade exceeded 314 Yuan bn., just less than $ 50 bn. Members of Association of South East Asian Nations (ASEAN) get a lion's share in this international trade of Yunnan province, that comes over $ 124 billion Yuan. Although Yunnan has significant trade ties with countries as far and wide as the US, Saudi Arabia and Brazil – much of its foreign commerce is conducted within the region.
Let us not forget to share here that on the soil of Yunnan, work on China Myanmar Railway is also progressing ahead and 133 kms segment was completed this July, which will eventually extend to Myanmar in years ahead. Not difficult to ascertain the flow of goods, services and human resources it promises.
Yunnan's governor Wang Yubo rightly asserted at a press conference in July this year: "We will have a big trading market by seizing opportunities, making good use of transportation channels, cultivating logistics, developing industries, promoting opening up and accelerating the construction of an international hub for comprehensive transportation, energy, and digital logistics."
Yunnan has continually strived to provide producers and sellers from regional nations find greater share in the province's and beyond that China's massive, fast growing, consumption driven markets. Annual exhibitions and regular fairs for producers and traders of South and Southeast Asia in provincial capital are now a well-known feature of the province's commercial scene and have created mutually win-win bonds.
Mega initiatives such as Pilot Free Trade Zone – one of six such zones being built across China – are all set to further heighten this momentum. Further, Yunnan offers lucrative investment options for investors due to its efficient nationally- and regionally-connected infrastructure, unmatched natural environment, bountiful resources and conducive policies. Your gateway to China opens in Yunnan, truly.
Yunnan has reasonably good commercial and investment ties with Pakistan, although still significantly less than the two-way potential that exists. Enterprises from Yunnan are actively engaged in the projects part of the China Pakistan Economic Corridor (CPEC). Trade bonds are being gradually strengthened. Fertilizers from Yunnan have helped meet the shortfall in Pakistan, in recent years. Closer connectivity moves, hampered only temporarily due to pandemic, are envisaged. Yunnan is contributing towards the greening of Pakistan – something the country needs the most; and has also come forward to help the country's unfortunate flood affectees. The province, its businesses and enterprises, would continue to play this role.
Overall, Yunnan – the South-western Province of the People's Republic of China – has played an instrumental role in building closer China South Asia and China Southeast Asia linkages; and thus transforming the commerce, connectivity and people to people ties in the wider region, under the guidance of China's central and provincial leadership. This journey is all set to continue.
The author is director of Overseas Representative Office of Yunnan Commerce, Islamabad.