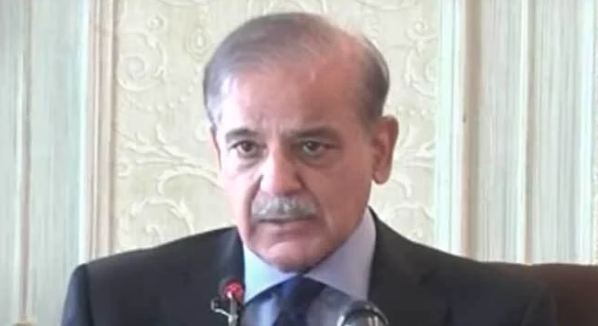 ISLAMABAD: The National Assembly Thursday reposed "complete" confidence in Prime Minister Shehbaz Sharif's leadership as the government remains embattled over the polls with the Supreme Court.
Bilawal Bhutto-Zardari, the chairman of the Pakistan Peoples Party and the foreign minister, tabled the resolution, on which 180 Members of the National Assembly (MNAs) voted yes, as opposed to 174 when Shehbaz was elected as the prime minister in April last year.
"The National Assembly of the Islamic Republic of Pakistan reposes its full confidence in the Leadership of Mian Muhammad Shehbaz Sharif, as the Prime Minister of the Islamic Republic of Pakistan," the resolution read. 
The prime minister took the vote of confidence after the assembly rejected the money bill tabled by the government for providing funds to the Election Commission of Pakistan (ECP) for holding polls in Punjab and Khyber Pakhtunkhwa — on the orders of the Supreme Court.
When the bill was rejected, apparently for the first time in history, the top court — hearing a petition seeking polls simultaneously — implied that the prime minister did not have the confidence of the house.
In its order, the SC stated: "In terms of the system of parliamentary democracy envisaged by the Constitution, the [prime minister] must enjoy the confidence of the majority of the NA at all times."
Former prime minister Imran Khan also won a vote of confidence — securing 178 votes, six more than required to maintain the majority — from the lower house on March 6, 2021. A special session of the NA was called after the former ruling party — Pakistan Tehreek-e-Insaf (PTI) — faced an upset in the Senate elections.