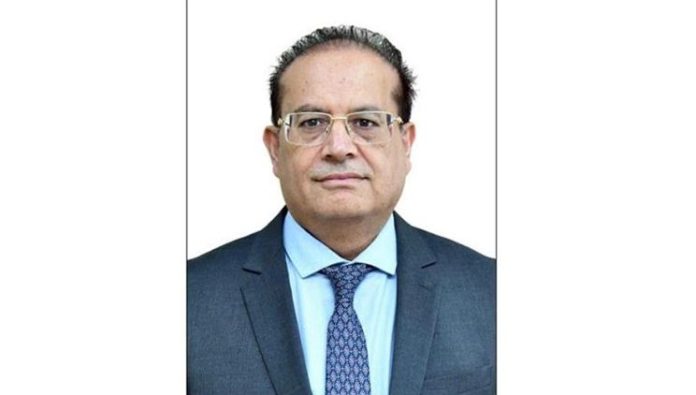 Qamar Bashir
Sometimes in 2016 Ms. Maryam summoned a team led by the Secretary of the Ministry of Information, Mr. Imran Gardezi, of which I was a member to investigate why the media does not present the government's perspective on visa-e-vis establishment. This was the first time I met Ms. Maryam, who used to oversee the government's Social Media Cell at the time. I found Ms. Maryam Nawaz a highly intelligent, aggressive, and resolute individual who was extremely goal-oriented, never willing to accept defeat, and able to remain resolute in the face of adversity. However, she would face formidable obstacles in the future that would test her leadership abilities.
The rift between the government and the establishment which started in 2014 during sit-ins was heightened in 2016. During various high-level meetings, one could sense the ministers' inability to carry out their responsibilities due to the establishment's immense pressure and weight. Perhaps the establishment was preparing to launch another experiment with the goal of altering the political landscape of the country by destroying the two-party ecosystem for good.
The tension gave birth to dawn leak in 2017 which solidified the establishment's grip on the civilian affairs and leveled the ground for further chastising of Mr. Nawaz Sharif. Maryam defended the Dawn leaks by declaring it factually correct and asserting that it was the government's responsibility to take steps to address the concerns raised in the article. Further elaborating in an interview, she stated that it was the government's job to "remove misperceptions" and "correct the course" of the country's foreign policy.
The government being wounded by the dawn leaks incentivized the establishment to solidify its grip on civilian matters. In connivance with with judiciary, it finally removed Mr. Sharif from power by a highly controversial decision of the Supreme Court made by an utterly biased judge who declared Nawaz Sharif guilty of violating Article 62 and 63 of the Constitution of Pakistan on account of non-disclosure of his unreported sources of income and whimsically declared him dishonest and untrustworthy.
Maryam Nawaz, who was recognised as one of the BBC's 100 Women in December 2017 and by The New York Times the 11 Powerful Women Around the World for the year 2017, stood by her father after his unceremonious and unjust ouster from power, but more against the injustice and inappropriateness of the operation against his government, which perhaps was a precursor to the launch of Imran Khan in the upcoming elections.
Ms. Maryium, who has become the only crowd-puller not only in the PML but out of all opposition parties put together, took center stage during her countrywide campaign against the injustice meted out to her father and roared like a lioness. She took the establishment by the horns, accused the military of attempting to undermine the democratic process and demanded an independent investigation into the matter, unfazed by the potential repercussions. But the lioness's struggle was just beginning, as she was destined to face formidable obstacles, intimidation, and harassment, which however, did not deter her from her protracted political struggle.
Despite imminent threat to her life, imprisonment, or harassment, Maryam fought the military tooth and nail, relying on her indomitable spirit, proven grit, and courage. Her tenacity was reflected in her words when once she was asked by a reporter if she was afraid of imprisonment and threats to her life, to which she replied, "Go and threaten someone else; I am not afraid of any cruelty, intimidation, or threats to my imprisonment or life." She however seemed unaware of what the future held for her.
During her 2017 campaign, Maryam Nawaz Sharif advocated eloquently for civilian supremacy in the country, arguing that the military should stay out of politics, economics, and foreign affairs and stop monopolizing key economic sectors. She also advocated for the protection of civil liberties in Pakistan and spoke out against censorship and media restrictions, which she believes are used by the establishment to repress dissent and restrict free speech. Her stance caused unending tensions between her family and the military establishment, but she persisted in pursuing her cause vehemently and without relent. But, she was now faced with another formidable rival, Mr. Imran Khan, who assumed power in 2018, allegedly with the establishment's support.
In her various public discourses, she claimed that Imran's government was illegitimately chosen as a result of rigged and engineered elections. She criticized Imran Khan for his failures on the economic front, mismanagement of the economy, and signing a highly toxic agreement with the International Monetary Fund (IMF), which, in her view, had harmed the nation's sovereignty and the common people. She objected to the government's poor human rights record, mismanagement of the COVID-19 pandemic, usurpation of the country's civil liberties, corruption and authoritarianism. She also confronted the government over its failure to address the country's security challenges and its clandestine deals with militant groups operating in the country, arguing that these deals had put the country's security and the lives and safety of its citizens in grave danger. Her fears were later confirmed, as the entire country now faces imminent terrorist attacks due to a poorly conceived and secretive agreement between the then-establishment and the Taliban, who have taken refuge in Afghanistan.
She roared like a fearless lioness at numerous rallies, demonstrations, and protests. Her fiery rhetoric demanded the removal of the government and the restoration of democracy. Her public speeches helped galvanize support for PML (N) and contributed significantly to the erosion of public support for Imran Khan, but they also presented her with numerous challenges.
As in 1999, when she was arrested and subjected to untold miseries after Nawaz Sharif's government was overthrown in a military coup led by General Pervez Musharraf, Maryam Nawaz and her father, former Prime Minister Nawaz Sharif, she was again imprisoned in July 2018 for her convictions in a frivolous and baseless corruption charges. She spent weeks in the National Accountability Bureau's lockups, and months in Kot Lakhpat and Adiala Jails. She was released on bail in September 2018, arrested again in March 2019, and then released on bail once more in November 2019. During her incarceration in Adiala Jail she was kept under substandard living conditions, overcrowded places lacking adequate sanitation facilities, hygienic food and water. She did not receive adequate medical care and her complaint of chest pains was never responded to. Her room was raided by NAB operatives several times at odd hours of night and she was subjected to humiliating body search and search of her meager belongings. She was permitted only to meet with her family and attorneys for brief periods and under close supervision and their conversations were monitored. Her passport was confiscated and her name was placed on the exit control list. In April 2022, her name was finally removed from the Exit Control list after being re-arrested by NAB on corruption charges in 2020 and again released on bail.
However, her ordeal appeared never-ending, and her rhetoric against military dominance and in support of civilian supremacy continued to gain traction, escalating the friction, heat, and difficulties; but, she was perhaps now able to handle challenges of any size. The biggest challenge confronted to her was to build a strong opposition against the incumbent government of Imran Khan which was a yet another test of her leadership qualities.
Her leadership qualities were demonstrated while spearheading the campaign against Imran Khan's rule when she successfully persuaded the leaders of all political parties in opposition to unite against the incumbent administration. She actively campaigned for the alliance and finally succeeded in forging the Pakistan Democratic Movement (PDM). In addition, she successfully mobilised the PML-supporters to attend PDM's rallies and public meetings as a proven crowd-puller.
She emerged as one of the most vocal leaders of the PDM and was instrumental in coordinating the activities of the alliance. She mastered the PDM's political agenda, and her fiery and well-prepared speeches helped galvanize opposition and garner public support for the PDM's cause. It is also interesting to note that the next generation of PML(N) and PPP in action both Maryam and Bilawal led from the front and successfully amassed substantial political capital which ultimately culminated in defeating Imran Khan in the National Assembly. They were also the impetus for Imran Khan's removal from power through democratic means and dissuaded the establishment from considering undemocratic intervention.
After successfully achieving the objective of installing a coalition government headed by Mr. Shahbaz Sharif, Maryam Nawaz was once again faced with the daunting task of defending the newly installed government which was plagued at the very beginning with formidable financial, economic, political, and constitutional crises. On the party front, she had to deal with rift between Mr. Ishaq Dar and Mufta Islameel, schism of Mr. Khakan Abbasi who obliquely expressed his displeasure with party affairs and its narrative against extremely delicate national matters. Moreover, by dint of her merit, she emerged as the only member of the PDM with a strong connection to the public and her ability to defend government policies and actions, which was without a doubt a daunting task. She has to defend his father's narrative against Mr. Bajwa, but also her party's position for doling out, out-of-proportion share in the government to PPP, albeit with minimal accountability. She must defend the government against hyperinflation and rising prices of common man necessities, but she must do so with extreme caution. She had to pursue her narrative while avoiding a head-on collision with the establishment. She had to construct a narrative against the judiciary for its role in the unjustifiable exit of Nawaz Sharif from politics, his conviction on flimsy grounds, but without crossing the red line, and most importantly, she had to erect a roadblock against the rising popularity of Mr. Imran Khan, who very successfully used inflation as a magic wand to gain popularity waves.
Intriguingly, despite Imran Khan's continued relevance, she outmaneuvered him through shrewd political management, depriving him of power from the center and, later, Punjab and KP provinces, leaving him vulnerable and exposed. But, unfortunately, she had to pause and leave for London to undertake long delayed life threatening throat surgery but only to return with increased vitality, vigor, and energy but with added challenges and threats to handle.
Following her return from a four-month stay in London, she resumed her roaring. In her first public meeting upon her arrival in late January-2023 and later while addressing a packed public meeting in Saiwal in late February, she highlighted the issue of Nawaz Sharif's disqualification as a rallying point and demanded the removal of the titles of Godfather and Cicilian mafia pinned on him by the judiciary without reason, justification, or qualification and demanded reversal of his conviction as a prerequisite for holding upcoming elections. She denounced the partisan role of the judiciary and the remnants of former ISI chief General Faiz Hameed for their unwavering support of Imran Khan and vowed to sever those shoulders if offered to Imran Khan in the future as a free ride to victory. She criticised the "troika" of Gen. Faiz Hamid, Baba Rehmatay, and former chief justice Khosa for their role in granting unlawful and inappropriate concessions to Imran Khan. By doing so, she seemed to have attracted the ire of the judiciary and powerful establishment, which appeared to be waiting for the right moment to reclaim complete control over civilian matters but she seemed unintimidated and fearless of the possible consequences.
It appeared that Ms. Maryam's struggle against tyranny and for civilian supremacy is unending. She is opposed by Mr. Imran Khan, the Judiciary, and the establishment. She is determined to bring her father back to the country at any cost. Currently, the PDM is still unified due to their vested interests. They are riding for free on PML(N), which is bearing the brunt of the nation's current financial and economic situation. Following the announcement of elections, PDM's future is uncertain. Currently, she is the one fighting on multiple fronts and advancing the PML(N) narrative, which is based on four main pillars: the honourable and fully exonerated return of Mr. Nawaz Sharif to lead the party in the next general election, eroding the public support of Imran Khan, who is currently riding a popularity wave, limiting the establishment, judiciary and and all other institutions to their constitutional role and regaining lost public support to win the upcoming general elections. She seemed confident and determined in pursuit of her set objectives, but what if she doesn't succeed?.
Her track record attests to her political savvy, and her resilience in the face of adversity exemplifies her perseverance and absolute grit. She possesses all the qualifications necessary to fill the country's top position. Her track record demonstrates that she is capable of handling multiple challenges simultaneously without sacrificing one for the other. Undeterred in the face of adversity, she always gets what she wants. Is it only a matter of time?
The writer is the Press Secretary to the President (Rtd)
And Former Press Minister at Embassy of Pakistan to France