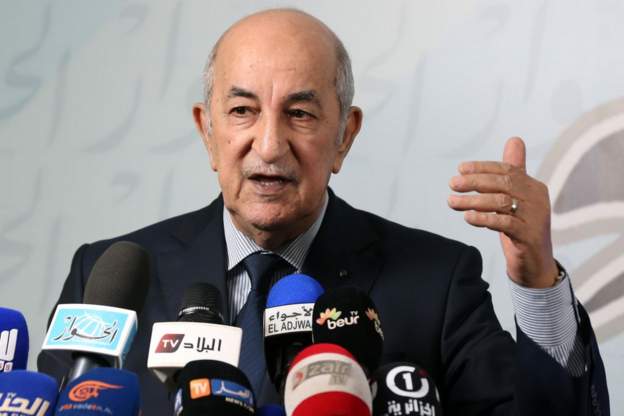 Algeria's President Abdelmajid Tebboune has been transferred to Germany for what state TV says are "medical check-ups".
Mr Tebboune had been admitted to hospital in Algeria on Tuesday.
The nature of his condition has not been revealed, but there has been speculation that he's been infected by coronavirus.
On Saturday, Mr Tebboune went into five days of voluntary self-isolation at the advice of his doctors after many of his aides and government figures tested positive for Covid-19.
Mr Tebboune's hospitalisation has come just days before a referendum on proposed changes to Algeria's constitution, which the president very much wants to see approved.