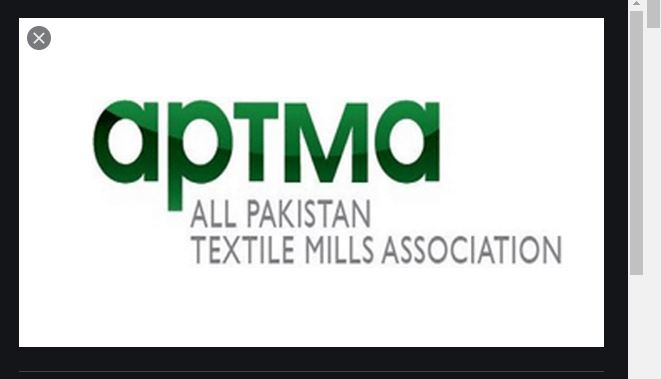 All Pakistan Textile Mills Association (APTMA) has sought for upward revision of duty drawbacks on exports to make them realistic with the current incidents of duties and taxes. The existing duty drawback notification was issued about 11 years ago in 2009. Since then, the whole tariff rates have altogether changed and require immediate update.
These views were expressed by Secretary General/Executive Director APTMA Punjab Mr Raza Baqir who was heading a delegation of the Association during a meeting with senior officers of Directorate General, Input Output Coefficient Organization (IOCO) North Zone the other day. The meeting was held to evaluate rates of duty drawbacks on exported goods of garment industry.
It may be noted that the Federal Board of Revenue (FBR) has established the Directorate General Input Output Coefficient Organization (IOCO) with he responsibility to constantly evaluate rates of duty drawbacks on exported goods and rates of input output of goods in liaison with the private sector. The Pakistan Customs has revised upwards rates of Duty Drawback for various sectors in accordance with the factual determination by IOCO after revision in valuations of input items under the government vision of "Make in Pakistan" to increase the global competitiveness of products and contribute towards export-led growth.
APTMA delegation stressed the need for amending rules, simplifying tax laws and automating business processes to bring transparency in the system, so that the SME sector of the value-added textile industry could be facilitated and exports could be enhanced.
It also called for implementing the vision of the PM Imran Khan to simplify the export scheme, providing new incentives for the business community to help export industry keep abreast of latest developments and trends in the technology.
APTMA delegation further pointed out the severe cash flow crunch that has squeezed productivity resulting in reduced exports as billions of rupees are blocked and demanded of the government to release all stuck-up claims of exporters immediately. Almost half of the exporters find it hard to comply with trade-related regulations or procedures in the country and abroad. A better integration with the global value chain and increased exports are important for Pakistan's economic development through job creation, especially for youth and women.
APTMA delegation observed that billions of untapped export potential is at risk, due to market frictions such as lack of transparency and related non-tariff measures, especially for small businesses. It continued to cite the high costs of doing business, saying that the industry has been competing in the global market without the support or a proper plan while major competitors like India and China had been utilizing all channels and resources.
It also shared a copy of the proposed export-oriented rules drafted by APTMA with the intent to merge and harmonize different existing rules like DTRE, EOU, Manufacturing Bond etc. Explaining the proposed rules, Mr Raza Baqir informed that the said rules cover the whole value-added chain fro. Ginning to garments and made ups and provide for duty/tax free movement of all inputs and intermediary goods from one manufacturing unit to another under bond. IOCO officers committed to examine the proposed rules and send their recommendations to FBR in due course of time.