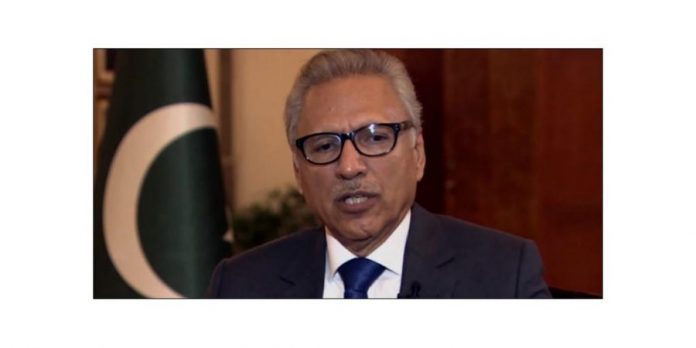 ISLAMABAD, APR 17 (DNA) – President Dr Arif Alvi on Friday said that travel arrangements were being made to repatriate Pakistanis stranded in Kyrgyzstan.
In his video message on Friday, he said that around 9000 Pakistani students are present in Kyrgyzstan where curfew is being strictly implemented for round the clock and people were being taken into custody for coming out of their houses unnecessarily and without masks.
Dr Alvi said that Pakistan is concerned about its citizens in these situations and steps were being taken to facilitate them.
The President said that Pakistan's Embassy in Kyrgyzstan has played an important role in this regard, adding that a survey was conducted on students which found that around 300 to 400 students were ready to come to Pakistan, however, a large number of students do not want to return citing the possibility of restoration of educational activities.
"I have asked Pakistan's Ambassador to Kyrgyzstan Hassan Tariq to make travel arrangements to facilitate the students who wants to return to Pakistan," Dr Alvi said.
"Several people visiting Kyrgyzstan on business or tourist visas were also among those stranded in Bishkek," he said and added steps were also being made to bring them back to Pakistan. =DNA
======================