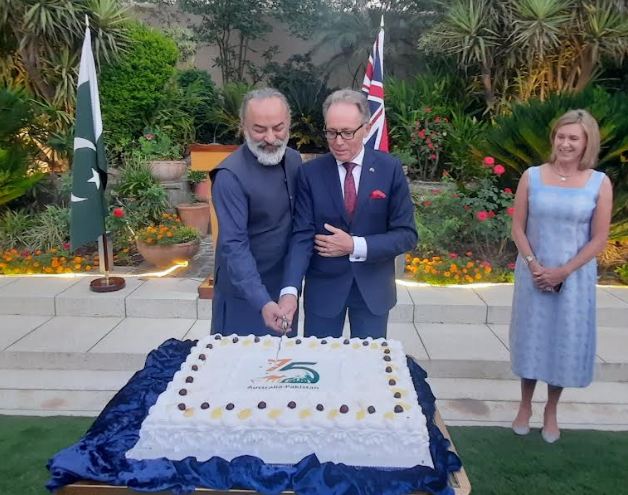 Neil Hawkins says over 50,000 Pak students studying in Australia
DNA
ISLAMABAD: The Australian High Commissioner to Pakistan Neil Hawkins hosted a reception to celebrate 75th anniversary of diplomatic relations between Australia and Pakistan, at his residence.
While speaking on the occasion the high commissioner said 'we wanted to celebrate this event with you people in order to recognize your role in bringing the two countries together".
Neil Hawkins further said Australia was one of the first countries to recognize independence of Pakistan back in 1947. He said around 50,000 Pakistanis students are currently studying in Australia.
He said both Australia and Pakistan have many things in common including love for Cricket, CommonWealth heritage, the federal system of government and of course shared challenges of climate change.
'We know that Pakistan is passing through challenging times these days. As a sincere friend Australia would continue to provide all possible assistance through technical cooperation and giving frank messages.