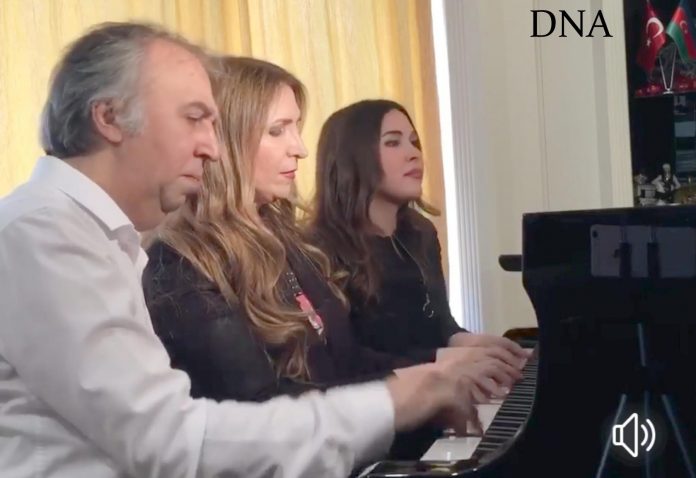 Ansar M Bhatti
ISLAMABAD: Relations between Pakistan and Azerbaijan are getting deeper and deeper with the each passing day. The hallmark of these relations is growing interest on both sides to give these ties versatile dimensions.
Cultural cooperation happens to be the cornerstone of these splendid relations. Maintaining cultural connections even during the difficult times of corona pandemic is a clear manifestation of earnest desire especially on the part of the Azerbaijan to protect and preserve these relations.
The Azerbaijan embassy spearheaded by Ambassador Ali Alizada has been instrumental in promotion of bilateral links in all fields. Just recently the Ambassador took an initiative of promoting Pakistani national songs in Azerbaijan with a view to further strengthening friendship and brotherly bonds.
In this connection a wonder family of Azerbaijan, well known for their singing skills performed Pakistani national song Dil Dil Pakistan on Piano.
The performance of Ms. Turan and her family indeed presented a mesmerizing performance and won hearts and minds of Pakistani people.
Ambassador of Azerbaijan to Pakistan Ali Alizada in his Tweet said that the wonderful joint performance of the popular Pakistani song "Dil Dil Pakistan" by Ms.Turan Manafzadeh and her parents ‪Maestro Islam Manafov, the honored artist of Azerbaijan and Mrs. Shukufa Manafova in solidarity with brotherly country Pakistan fighting coronavirus pandemic.
He further said that Ms.Turan is the honored artist of Azerbaijan, composer and one of the few women conductors of the world.
Full story in tomorrow's daily Islamabad Post