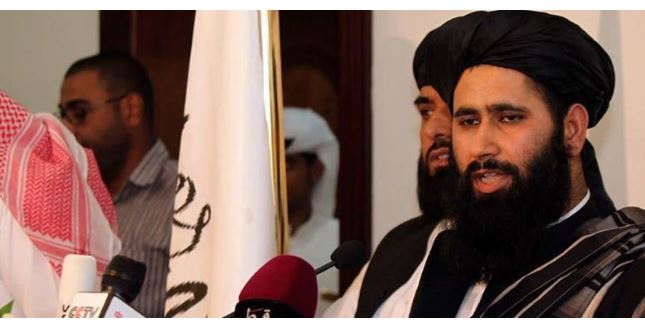 US President Joe Biden's decision to split $7 billion of frozen Afghan funds between victims of the 9/11 terrorist attacks and humanitarian aid has sparked outrage among Afghans.
On Friday, Biden signed an executive order paving the way for Afghan funds held in the US to be split between humanitarian aid to the country and for the compensation of American victims of the September 11 attacks.
Afghan factions including former politicians, academics and the Taliban expressed outrage at Biden's decision.
"The theft and seizure of the Afghan nation's frozen money by the United States represent the lowest level of the human and moral decay of a country and a nation," senior Taliban spokesperson Mohammad Naeem Wardak said on Twitter.
On social media, many Afghans said Biden was stealing money from deserving Afghans that had nothing whatsoever to do with terrorism in the US.
No Afghan was among the terrorists involved in the attack on New York's World Trade Center in 2001. Osama Bin Ladin, the leader of al-Qaeda, was later killed in Pakistan.
Experts claim the allocation of frozen assets as laid out in Biden's decree would mark an irreparable blow to Afghanistan's economy.
"It's essentially giving back Afghans their own money as humanitarian assistance while throttling the economy," Afghan policy analyst and researcher Mohsin Amin tweeted.