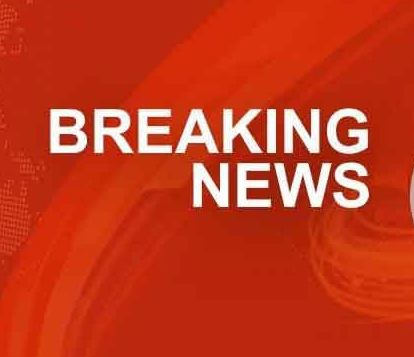 Nicosia, July 31 (AFP/APP):A British pensioner in Cyprus who killed his terminally ill wife was sentenced Monday to two years' jail but then released because of time already served, his lawyer said.
David Hunter, 76, was initially tried for the premeditated murder of his 74-year-old wife Janice, who suffered from blood cancer, on December 18, 2021.
But he was convicted last week of the lesser charge of manslaughter for what the court heard was the mercy killig of his wife of more than half a century.
Factoring in the time Hunter has already spent behind bars since his arrest and good behaviour, he was being freed imminently, his defence lawyer said.
"David Hunter was given a two-year sentence which means that he will be released from custody immediately," said British lawyer Michael Polak of the group Justice Abroad.
"We are very pleased with the sentence of the court today."
The Paphos Criminal Court decision was unanimous, with the three judges saying they had taken into account the personal circumstances as well as the need to send a deterrent message.
Hunter, a retired miner from the English region of Northumberland, and his wife had been teenage sweethearts and married for 52 years.
In December 2021, Janice, who was suffering from advanced leukaemia, begged her husband to end her life, the court heard.
Hunter said he had finally acquiesced to his wife's wishes, smothering her to death in their sitting room in Tremithousa, near Paphos, on the Mediterranean island's west coast.
Police found Hunter after he overdosed on prescription pills and alcohol in an attempt to take his own life.
– 'Tragic case' –
In Cyprus, a largely Christian Orthodox country, euthanasia is taboo and there is no law on assisted suicide.
The judges agreed with the defence case that Hunter had not committed premeditated murder but had acted spontaneously to end the life of his wife, who had been begging him to do so because of the pain she suffered.
"The way the accused acted at the material time does not show premeditation for his illegal act but, on the contrary, an impulsive act without a clear mind," said presiding Judge Michalis Drousiotis.
"Murder must be the result of planning and committed in cold blood."
Towards the end of her life, Hunter said his wife was so unwell that she could no longer walk upstairs, and they had to sleep in a lounge chair on the ground floor of their home.
During repeated blood transfusions for cancer, Hunter said she repeatedly asked him to end her life.
Polak said that "the sentencing exercise was not a simple one, given that a case like this has never come before the courts of Cyprus before".
"The result of today's hearing, and the court's previous decision finding Mr Hunter not guilty of murder, is what we have been fighting for in this case, and David is very pleased with the outcome today," he said.
"This has been a tragic case and difficult for all of those involved with it, but today's decision was the right one and allowed David and his family to grieve together."