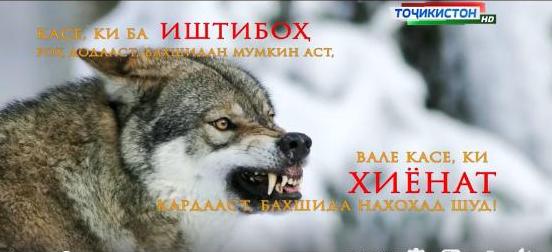 DNA
DUSHANBE, JUNE 19 : Today the third part of the documentary film Treason will be shown on central television channels.
The documentary is about the leadership and members of the banned terrorist and extremist organization of the Islamic Revival Party, who during the years of independence with the support of foreign powers have been working to subvert the Tajik state and nation.
The horrific scenes, the terror experienced by political, cultural and scientific figures, representatives of international organizations, the hostage-taking and destruction of homes in different parts of the country during the 1990s and its aftermath were the main tactics used by its members.
The film shows physical evidence and interviews of witnesses.
The first and second part of the documentary was shown on June 16 and 17. The film is also available on social networks, including YouTube and Facebook.