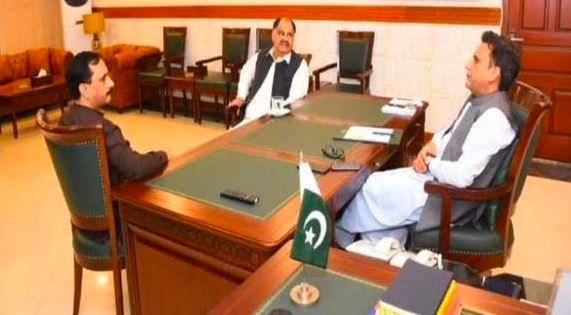 By Faisal Munir / DNA
ISLAMABAD: Advisor to Chief Minister Punjab and Chairman Chief
Minister Complaint Cell Punjab Zubair Ahmed Khan had a meeting with
Deputy Commissioner Rawalpindi Tahir Farooq in his office on Friday.
District General Secretary Pakistan Muslim League Rawalpindi Fayaz
Tabasim was also present on this occasion.
In the meeting, dengue control, cleanliness of the city, Green
Rawalpindi program, Problems faced by people in RDA, Eradication of
Encroachments and other problems and their solutions were discussed.