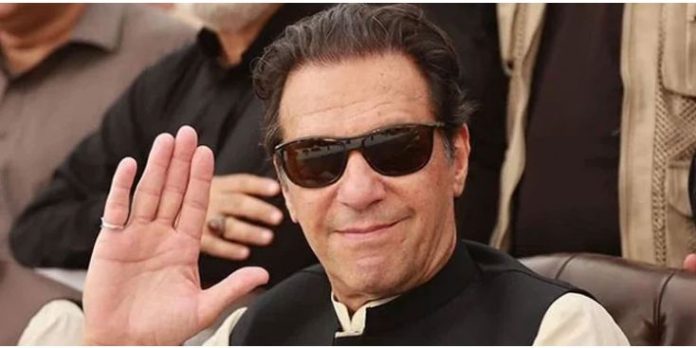 ISLAMABAD, Feb 10 (DNA): A local court on Friday extended the pre-arrest bail of Pakistan Tehreek e Insaf (PTI) head Imran Khan till February 27 and sought a written statement in an FIR regarding the protest after the decision of ECP in toshakhana case and attack on PML-N's leader Mohsin Shahnawaz Ranjha.
Additional District and Session Judge Zafar Iqbal heard the case against Imran Khan. Dr. Baber Awan submitted the medical report of Imran Khan and requested the judge to grant him a one-time exemption from attendance.
The court noted that the applicant had stated that still he would take 20 to 25 days to recover from injuries. He said that Imran Khan was not allowed by the doctors to travel.
Mohsin Shahnawaz Ranjha said that PTI's leader used to talk about justice but on the other hand, he was not willing to appear before the police. If this was the situation then the court should form a medical board of PIMS as he was not sure if the plaster would be opened in the next six months, he said.
He said that this plaster was only for the court as the other jobs were being done openly. He said that the doctors of PIMS hospital could examine the health of the PTI chief at his home. The court also witnessed heated remarks between Dr. Baber Awan and Mr. Ranjha.
Mohsin Ranjha said that Imran Khan should have presented himself for arrest in line with his announced drive to court arrest but he was requesting an extension in bail. Neither Imran Khan joined the investigation process nor he submitted written comments, he said.
Dr. Baber Awan said that the court mark the attendance of his client through a video link. The court said that it could mark the attendances through video links in civil matters but the accused had to appear in person in a pre-arrest bail case.
Dr. Baber Awan said that he had submitted the written comments. The court granted a one-time exemption to PTI's head and adjourned the hearing till February 27.