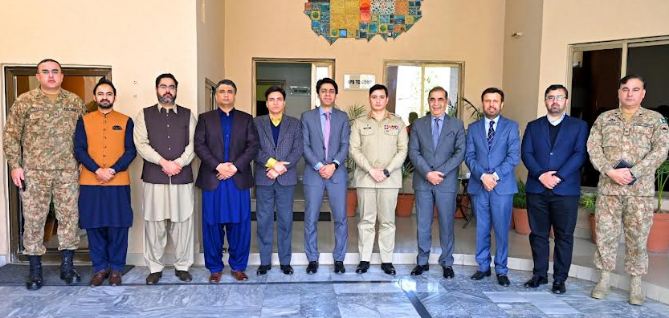 DNA
Rawalpindi: Rawalpindi Chamber of Commerce and Industry (RCCI) delegation headed by President Saqib Rafiq along with Group Leader Sohail Altaf, Senior Vice President Muhammad Hamza Sarosh, Vice President Faisal Shahzad and Former President Syed Asad Mashadi, Former Vice President Shahraiz Malik attended a meeting with Station Commander Brig Salman Nazar at Station Headquarters Rawalpindi.
Imran Gulzar, CEO Rawalpindi Cantonment Board (RCB) and Zaki Haider Naqvi CEO, Chaklala Cantonment Board (CCB), among others were also present on the occasion.
Matters related to the property tax, encroachment issues, traffic congestion, parking, beautification and uplifting of cantt areas, harassment by CB staff, rain water recharge, plantation & face-lifting of different projects came under discussion. A joint working group will also get formulated representing RCCI, RCB and CCB to work together on these activities.
The working group/committee will look after and share their input, suggestion and regular follow up on different projects.