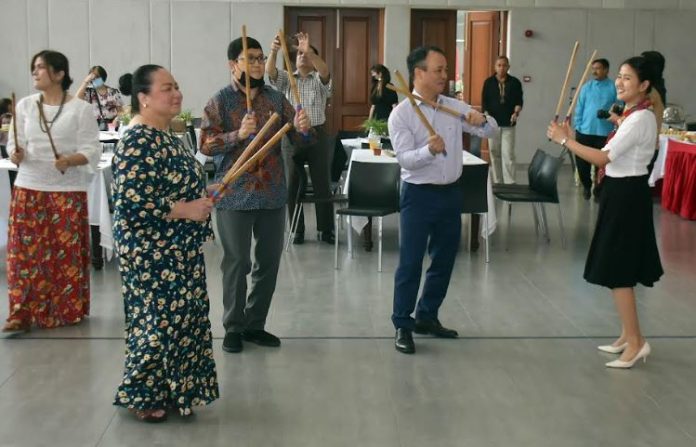 Ansar M Bhatti
ISLAMABAD: Maria Agnes M. Cervantes, Charge d Affaires of the Embassy of the Philippines hosted a simple but impressive cultural dance performance called Move with PINAS. Diplomats from the ASEAN countries and staff of the embassy took part in the dance performance.
The Charge d Affaires in her remarks said that the promotion of the cultural relations between Pakistan and the Philippines would also strengthen bilateral economic and trade relations. She added, cultural, diplomatic, and economic and trade ties had been established between the two countries in many potential sectors with wider possibilities of further strengthening bilateral relation.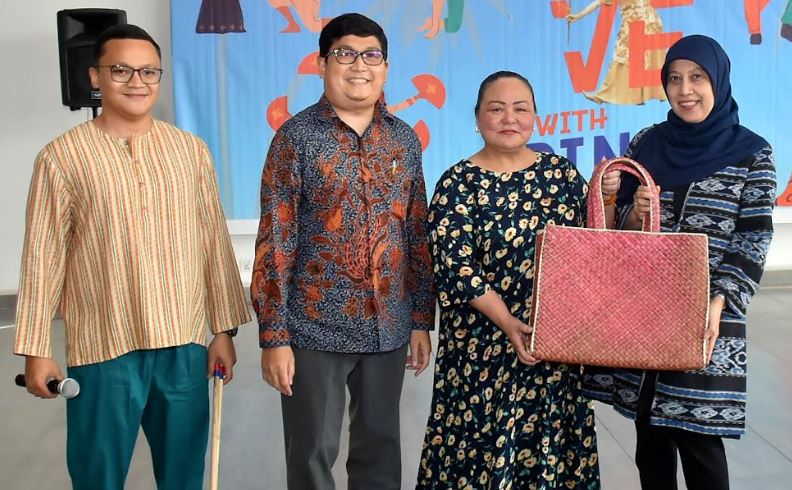 The Philippines embassy quite recently had held Independence Day celebrations featuring cultural dances and culinary festival.
It may be mentioned here that 1 June 2022 (Republic of Philippines Department Of Foreign Affairs) Movers from all over the world danced to the music of the rondalla as they learned the steps of the spirited and rhythmic La Jota Moncadena as 'Move with Pinas: An Online Philippine Dance Workshop'was officially launched on 28 May 2022.
Similar to 'Move with Malong' of the previous year, Move with Pinas was launched as a way to bring Philippine culture to the mindset of Filipinos and non-Filipinos, as well as to showcase Filipino ingenuity, creativity, and resourcefulness through dance. The participants or Movers, learned the dance's significant and historical background through the 'Know Your Moves' segment.