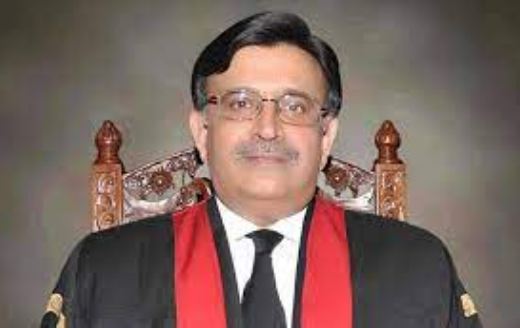 Staff Report
ISLAMABAD: Chief Justice of Pakistan (CJP) Umar Ata Bandial has approved the federal government's petition seeking the withdrawal of a curative review filed by previous Pakistan Tehreek-e-Insaf (PTI)-led government against Senior Puisne Judge Qazi Faez Isa.
CJP Bandial had reserved the verdict on the federal government's plea earlier in April this year. The CJP disposed of the petition on the basis of withdrawal, according to the verdict announced today (Friday). The Pakistan Democratic Movement (PDM)-led government had requested the apex court to withdraw the curative review petition filed against Justice Isa.
President Dr Arif Alvi had approved the withdrawal of the curative review petition and Civil Miscellaneous Application against Justice Isa, on the advice of PM Shehbaz, through Article 48 of the Constitution.
President Alvi had also signed his Power of Attorney in favour of Advocate-on-Record (AOR).
In 2021, the then government of Imran Khan filed a curative review petition against the order of the majority in the review petitions of Justice Isa passed on April 26, 2021.
However, the registrar of the Supreme Court returned the instant petition after raising objections to it, saying that once the review petition is decided, it cannot be reviewed.
Dubbing it an act of state-led vengeance by the former PTI-led regime, the incumbent government of Pakistan Democratic Movement (PDM) said that it wants to withdraw the appeal filed against the judgment of the country's top court.