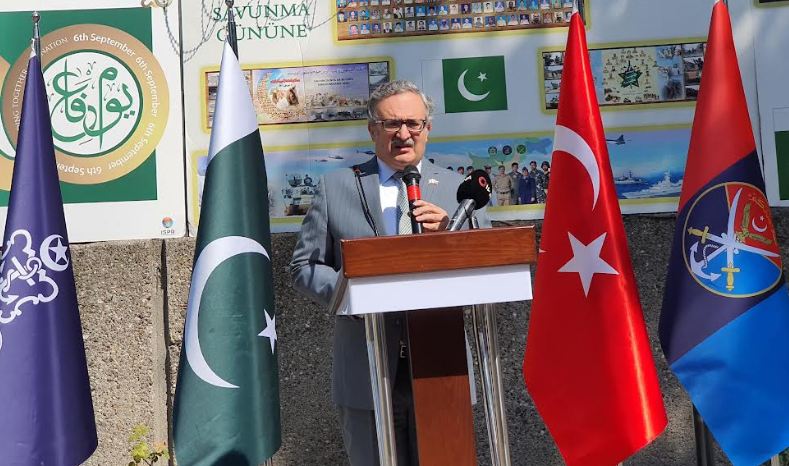 ANKARA, SEPT 6 (DNA) – Pakistan Embassy Ankara organized an event to mark the Defence & Martyrs Day Pakistan.
In his remarks, Ambassador of Pakistan to Turkey, Mr. Muhammad Syrus Sajjad Qazi, highlighted the significance of the Defence & Martyrs Day. He said that on 6 September 1965, Pakistan's valiant Armed Forces and the entire nation stood united to defend Pakistan and defeat an adversary much bigger than its size.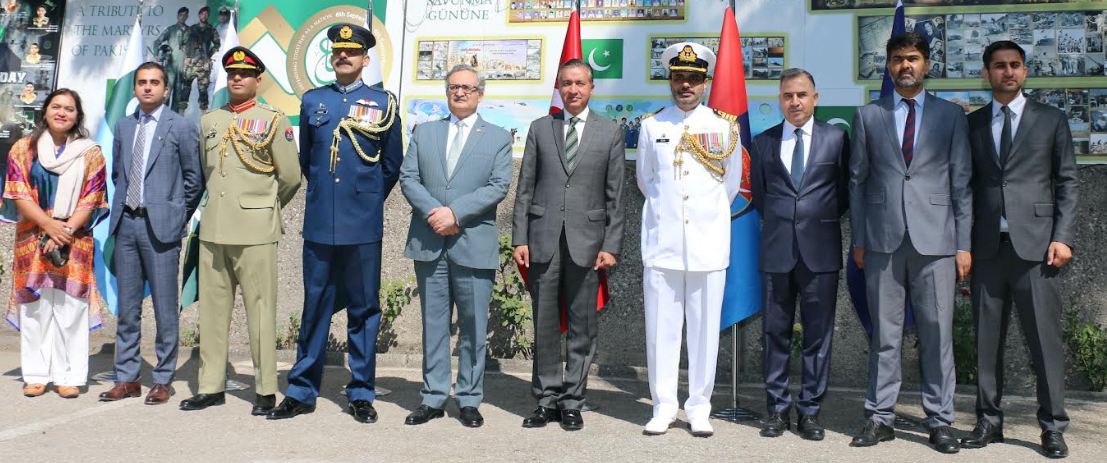 "Defence is a concept which is not just fighting in the field but also making sure that those who are fighting for us are provided the necessary moral and material support," said Ambassador Qazi. He noted that with the strong support of the Pakistani nation to our valiant armed forces, there is no force on earth that can ever hurt, damage or destroy Pakistan. "We pledge ourselves to the defence of our dear homeland and will not hesitate from any sacrifice to uphold its freedom, independence and sovereignty," he added.
Earlier, Deputy Head of Mission, Mr. Arshad Jan Pathan, and Defence & Air Attaché, Air Commodore Farooq Haider Tarer, read out messages of the President and Prime Minister of Pakistan respectively.
Pakistani leadership in their messages paid glowing tributes to Pakistan Armed Forces and the resilient Pakistani nation for their immense sacrifices. They noted that 6th September 1965 stands out in history as a symbol of courage, patriotism and commitment shown by the Armed Forces who displayed unprecedented bravery and professionalism, and thwarted the evil designs of the enemy. Pakistani leadership underlined that India has constantly perpetrated terrorism against Pakistan. They demanded that the world must hold India accountable for its rogue behavior. Pakistani leadership urged India to end its atrocities in the Indian Illegally Occupied Jammu & Kashmir and give Kashmiris their right to self-determination as per the UN Security Council resolutions.