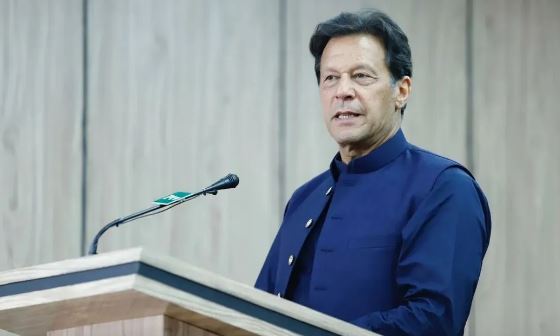 ISLAMABAD: /DNA/ – Pakistan Tehreek-e-Insaf (PTI) chairman and former prime minister Imran Khan applauded the Insaf Doctors Forum for their role in providing medical facilities to the participants of PTI's Long March.
Talking to a delegation of Insaf Doctor Forum who called on him in Peshawar on Sunday, Imran Khan said that role of the doctors was of paramount importance in the prevailing circumstances.
The delegation was led by President Dr. Mudir and General Secretary Dr. Saeed Mustafa.
Imran Khan urged the Insaf Doctors Forum to continue its service for humanity come what may.
They said that the confidence of the doctors' community across the country in Imran Khan clearly indicated that he stood for truth and justice.
They assured that people from all walks of life were standing with Imran Khan in his struggle for real independence of Pakistan.