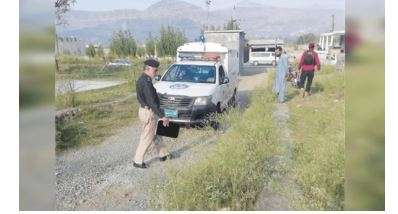 Swat, OCT 10: Unidentified armed men on a motorcycle opened fire on a school van in Swat's Char Bagh area on Monday, killing the driver and injuring a child, according to police.
Swat District Police Officer (DPO) Zahid Marwat, while confirming the attack, told Dawn.com that the body and injured student have been moved to the Khwazakhela Hospital.
"A contingent of the police have reached the attack site and cordoned it off. A search operation is also underway," he said, adding that so far no one has been arrested.
In a statement later, Marwat said that the target of today's incident was the driver of the school van and not the children.
Meanwhile, Khyber Pakhtunkhwa Chief Minister Mahmood Khan has taken notice of the attack and instructed the inspector-general of the province to prepare an investigation report.
He extended condolences to the bereaved family and prayed for the speedy recovery of the injured.