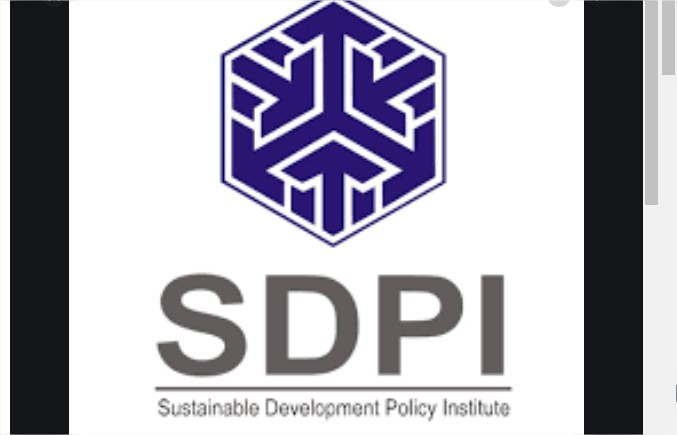 DNA
Islamabad: (June 24, 2020) – The experts on business and economy have termed the evidence-based policy making and establishment of a level playing field for all as imperative step to ensure a better business regulatory environment in Pakistan.
They said this while sharing their views with the participants during online dialogue 'The prerequisites for a better business environment' organized by the Sustainable Development Policy Institute (SDPI) here on Wednesday.
Mr Sohail Qadri, Director Policy at Punjab Board of Investment and Trade, on the occasion said that the Punjab government has taken several steps to ensure a better business regulatory environment. He said that evidence based legislative and policy direction setting is required for all future endeavors to ensure ease and low compliance cost for businesses.
He said that the government aims to create an enabling business environment by, identifying gaps, mapping of requirements and the removal of anomalies as well as reforming the regulatory architecture and other similar measures. He said that tax harmonization agenda, balancing out the high cost of energy and de-regularization are some of the key focused areas of the government.
Ms Anne Marchal Deputy Head of Mission, European Union Delegation, informed the participants that in addition to working to vulnerable population in Pakistan, the EU delegation will be focusing on supporting the business, investment and trade interventions in future programs as well. The business regulatory environment improvement should be cross cutting with labor, health, work impediment, fair trade and technology transfer, she said.
She added further that the better business regulations are becoming more and more important due to emergence of new risks such as terrorism, climate change and social risks including pandemics. All provinces should therefore develop Best Business Regulatory guides in Pakistan considering all risks, she added.
Dr Vaqar Ahmed, Joint Executive Director, SDPI earlier presented a brief post-budget review and informed the participants that Pakistan's economic growth could remain under 2% during FY21. He said that according to SDPI's survey 1.4 million SMEs may face 50% decline in their income; 3.04 million SMEs in Pakistan may need urgent government assistance; 9.50 million of non-agricultural jobs are at risk
He said that the government may bring down the cost of doing business through regulatory easing or automation of regulatory compliance including online payment of any business or trade fees. Moreover, he said, in view of the inquiry reports on sugar, wheat and power sector, it is now important to strengthen competition regime and promote a level-playing foreign investment regime necessary to attract capital inflows.
Dr Ghulam Mohey Uddin and Dr Azeem Sardar from the Urban Unit, Planning and Development Department, Government of Punjab on the occasion suggested that federal-provincial and inter-provincial coordination should be enhanced. They said that lowering the cost of production through indigenous product development, especially for raw materials also needs to be worked upon.
Mr Farzand Ali from the State Bank of Pakistan said that the central bank is constantly working for the betterment of the business regulatory environment. On the basis of feedback received from the various private and public sector entities, we are continually improving upon the previous processes, policies and legislations, he added.
Mr Kashif Anwar Sheikh, Member Executive Committee, Lahore Chamber of Commerce and Industry (LCC), while representing the private sector, said that the risk scoring mechanisms for businesses may be rationalized especially for the extra financing needs during the COVID19 times.
Ms Lubna Bhayat, President, Women Chamber of Commerce and Industry-Lahore Division, was of view that the government's focus should be on the micro small cottage or services industry-based enterprises and special provisions should be made for women led businesses with regards to credit and incentives.
Mr Soban Zaheer Butt, President of the Gujrat Chamber of Commerce and Industry (GCCI) and Mr Awais Mehmood from Coca Cola also shared their views and emphasized on the need if better business environment in Pakistan.