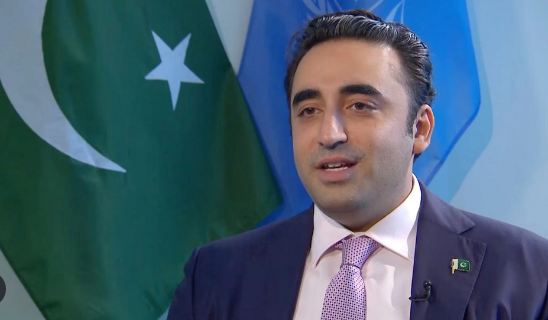 ISLAMABAD, JAN 11 (DNA) — Foreign Minister Bilawal Bhutto has said that the efforts being made for the last eight months are yielding results. Addressing a joint press conference on Wednesday, he said that they had shown those who tried to show Pakistan's default how the world generously helped the country.
The minister said that the government had collected the amount beyond expectation. "Problems have not yet been resolved. The economic condition of the flood victims will improve after the completion of our mission," he added. He said that the impression of Pakistan's bad economic condition and isolation has come to an end.
Bilawal Bhutto said that the government was trying to build such infrastructure to reduce the damages to the minimum level. "One-third area of the country was affected by the worst floods," he added.
Bilawal Bhutto said that the Geneva conference succeeded the prime minister's foreign policy as it not only achieved the target of getting $8 billion pledges but also helped Pakistan gain the international community's support to bust a myth that Pakistan stood isolated in the world.
He said across the geo-political divide, the international community supported Pakistan including the European Union which faced unnecessary criticism by the previous government.
Moreover, the foreign minister said the conference would also put to rest the baseless propaganda about Pakistan's economic situation. He appealed to the people to keep extending humanitarian assistance as the flood victims were still in difficulties and the situation was feared to deteriorate due to the upcoming cold spell. = DNA