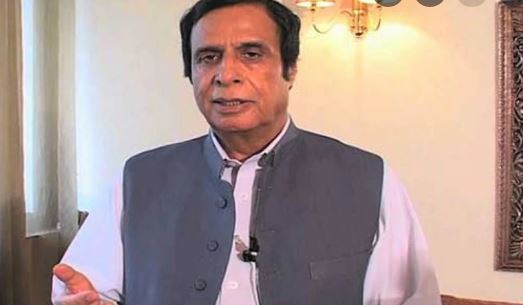 LAHORE, MAY 29 (DNA) — Speaker Punjab Assembly Chaudhry Pervaiz Elahi on Sunday said that those who have been dreaming of Imran Khan's arrest should worry about themselves.
Talking to media, Chaudhry Pervaiz Elahi said that the preparations for the real independence long march [Haqiqi Azadi long march] are ongoing. He mentioned that the incumbent government is afraid of Imran Khan.
The fake rulers are practicing every illegal way to stop the long march, he added. The Speaker Punjab Assembly made it clear that nothing could stop the long march. He explained that they will not be able to cause any damage to the ongoing preparations for PTI's long march by putting up fake cases against the party's leaders and workers.
Further criticizing the PML-N led government he added that if they were not capable enough to handle the government then why even they stepped forward as the ruling body. Even the International Monetary Fund (IMF) along with the public have no trust in the temporary government.The government will drop another bomb of inflation in June, he continued saying.
Mr. Elahi said that Imran Khan had signed a 30% cheaper oil deal with Russia, if that had been done then dollar would not have immensely hiked as today. The country's economy is on the brink of collapsing due to inflation, said Pervaiz Elahi. =DNA