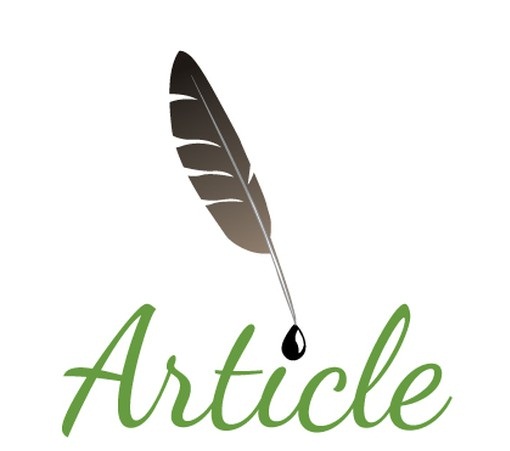 Written by Ali Basit
There is no doubt that Indian Ocean is one of the busiest and important Ocean of the world trade. The geo-economic and geo-significance of the Indian ocean littorals are interconnected to each other due to large scale of population, trade and cultural roots, sea-based economy, cultural tourism and other interests of leading global powers. IOR has tremendous potential of geo-economic activities, which are not only important to the Asian countries but also equally important for the entire world. The addition of BRI has provided new avenues to harness the true potential and alleviate the poverty by improving existing socio-economic ties in the Indian Ocean littoral countries.
There is a growing concern observed in the level of relevant international stakeholders that the geo-political and geo-economic aspects have diverse dimensions in the region where the philosophy of enhance cooperation of maritime security, peace and stability would be highly needed in order to promote socio-economic uplift and ensure prosperity in the region and beyond. The new economic initiative by the Chinese government is promising for the entire region, where Pakistan and Iran would be the major beneficiaries of overall development. The role of major global powers needs to promote peace and cooperation.
For which China, Pakistan and Iran need to make extra effort on diplomatic fronts. From Pakistan's perspective, it is important to ally itself with forces of regional progress and for that it has to alter the region and turn itself in mega corridor. For this purpose, Pakistan increasingly realized that its future lies in pursuing the common future of this region including Afghanistan, CARs, Russia, Iran and China. Furthermore, it also realizes that perpetual hostility with India is not going to serve any purpose and the only way to solving the dispute in this region is through shared vision of prosperity for huge population deprives form the opportunities.
It deserves to materialize its potential but India has a very typical mind-set with its hegemonic designs in the Indian Ocean region and is trying to pose itself as a maritime regional power. It isinterested in holding way over the choke points in the IOR thus, causing turbulence in the existing security of the regions. However, it is not possible going to the magnitude of the China's military and economic competence.
The biggest and the most important player to carve out this constructive picture out of this troubled region is undoubtedly China. China's emerging strategy for the maritime affairs in the IOR has two interconnected building blocks that is the philosophy of two oceans navy initiative of the maritime Silk Road. For which an aggressive work is being done by the China over the last 10 years or so in order to achieve these two milestones in an influencing manner.
The strategic significance of Gwadar will certainly help China in addressing its current vulnerability of the Malacca dilemma. The geo-economics of the maritime silk route, present China with interest to acquire, maintain and defend if needed and these interests can only be safeguarded through a strong level.
Pakistani ports and Harbours, especially, Karachi Port Qasim have tremendous significance not only for Pakistan but also for landlocked Afghanistan, CARs, Russia and now very much increasingly China in view of the CPEC project. Long coastlines and significant harbours provide Pakistan with a strategic location which is ideal for the sea trade and other commercial activities conducted in mostly foreign ships.
The role of Pakistan in international navigation, the Gwadar port and EEZ is very important for development. However, the rise of non-conventional threats near the coastal areas of Pakistan hampers its economic and security interests ignoring all these impacts will intentionally place Pakistan in an adverse position in with landlocked countries to which Pakistan wants to offer a pathway to the IOR. Until or unless these non-traditional threats are resolved, Pakistan will not be able to its national security. It is important to stabilize the economy for acquiring the defence modernization and to deal with NTS threats.
Pakistan needs to focus more on the naval empowerment of its naval forces for ensuring security as its sea lanes, and international maritime interest in the IOR. The uninterrupted threats of terrorism have transnational apprehensions of diplomatic interests of Pakistan in IOR. Possible assaults by radical military factions with the assistance of regional powers opposing CPEC, a sea ports and coastline along with the danger of weaponization, human trafficking and smuggling could obstruct global tradeactivities on the coastline of Pakistan. The serious maritime security threats not only marginalize national security of Pakistan but other coastal states of the IOR.
For collective efforts and comprehensive maritime security strategy to safeguard national and regional interests, Pakistan Navy started off multinational naval exercise 'AMAN'in North Arabian Sea in 2007. This was marked as a blue diplomacy move by the Pakistan Navy bringing together Maritime Nations in the IOR and calling for galvanizing efforts to maintain strong correlations at sea.The exercise has been aptly named "AMAN", which is the Urdu term for "PEACE". It signifies Pakistan's endeavor for peace while remaining fully prepared to ensure peace in the region. Pakistan Navy till to date had conducted seven AMAN exercises. The next year's exercise is the 8th in number, which have been held biennially since 2007. All previous naval exercises of the AMAN series have been highly successful and not only were participated wholeheartedly by navies of friendly countries, ushering goodwill to Pakistan, but have also resulted in all participants including the host Pakistan Navy, gaining tremendous professional experience.
The main objective of AMAN series of multinational exercises is to promote regional cooperation and stability, greater interoperability and to display a united resolve against terrorism and crimes in maritime domain including piracy. Whereas in sea phase, the participating navies attend the military drills with their surface and air assets, special operation forces, and maritime teams. They are involved in various activities, including maneuvers, weapon firing drills, maritime interdiction operations, flying operations, search and rescue exercises, and international fleet review– all of this improves Pakistan Navy's capability to combat nontraditional threats and improve the country's soft image in the international community.
Moreover, this time alongside AMAN-23, an important maritime conference is going to be held for the first time at Karachi expo center. Pakistan International Maritime Expo and Conference (PIMEC) is an initiative of Pakistan Navy which is being organized under the patronage of Ministry of Maritime Affairs in order to jump start development of maritime sector in Pakistan and spur Blue Economy. PIMEC is scheduled from 10 to 12 Feb, 2023 and the exhibition will bring together stakeholders and companies from diverse maritime fields to exploit and explore the potential of Blue Economy. It is actually to venture new chapter where we explore the true potential of much more that is to follow. Not only it will give us livelihood and vibrancy to our economy but also provide endeavors to mitigate climate change effects.