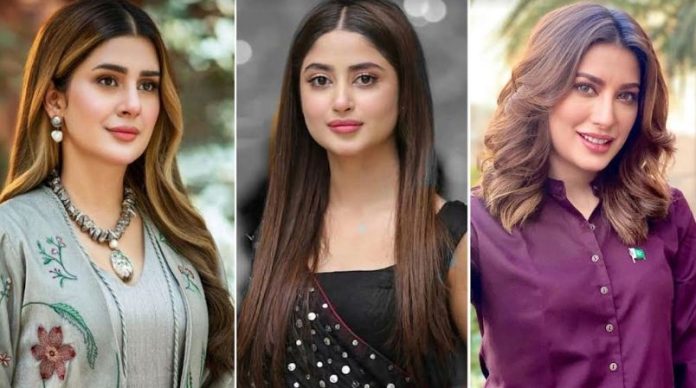 ISLAMABAD, JAN 3: /DNA/ – On Monday, actor Sajal Aly put up a tweet that left some fans confused. Many thought the aforementioned tweet was just some unfiltered thoughts on possibly the misogyny several female stars often face in the industry. "It is very sad that our country is becoming morally debased and ugly," the Mom star had shared. "Character assassination is the worst form of humanity and sin." Soon after Sajal, actor Kubra Khan, too, shared a message where she shared similar sentiments as her peer, however, the Sang-e-Mar-Mar star was more stern in making her stance known.
"I stayed quiet initially because obviously a fake video isn't going to take over my existence but enough is enough!" she shared. "If you think that any random person can just point his finger at me and I wouldn't respond, then you are terribly mistaken." Her calling out propelled many to dig deeper into the matter.
Over the weekend, an ex-Army major claimed in a YouTube video that several 'actresses and models often stayed at ISI safe houses and were 'used' by former senior officials, according to the officials' closed aids.' Adil Raja further alleged that several politicians were also invited and several videos were purportedly recorded as well.
He went on to claim that the anonymous sources shared that four prominent actors were involved. While Adil didn't fully name the actors he accused of, he took the initials of their names. "First one is MH, second is MK, third is AK (in another video, it sounds like KK) and fourth is SA. I don't want to insinuate something and it is painful for me to share this information with you. God as my witness, you can see how torn I feel about this."