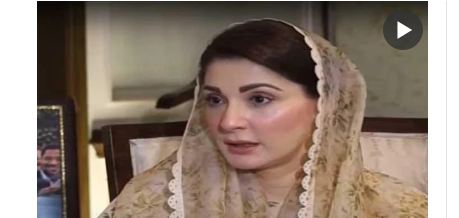 Pakistan Muslim League-Nawaz (PML-N) Senior Vice-President and Chief Organiser Maryam Nawaz on Saturday said "traces" of General (retd) Faiz Hamid still exist in the institution, which are supporting Pakistan Tehreek-e-Insaf (PTI) Chairman Imran Khan till date.
In an interview, the PML-N leader said: "This is [PML-N supremo] Nawaz Sharif's homeland and he will return to the country."
Commenting on Khan's resistance to face the court for the numerous cases against him and the judiciary constantly requesting him to appear before it, Maryam said this is the first time she has witnessed that a politician was not obliging to the court's orders despite repetitive reminders.
"He is still being facilitated by the traces of the previous establishment, as their interests are interlinked."
Maryam added that the judiciary has judges who are honest and full of integrity, but there still exists some traces of General (retd) Faiz through which they operated.