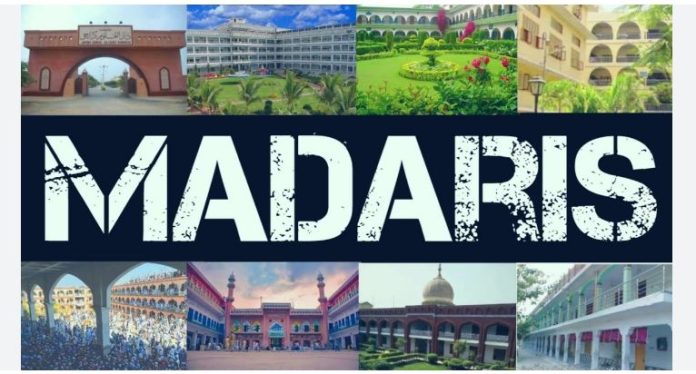 FROM QAZI SHOAIB KHAN
DNA
ATTOCK (FEB-18): Central Leaders of Ittihad Ale Sunnat Conference Pakistan have urged upon the Heads of Islamic Madaris Ale Sunnat to constitute a reconciliatory board with the Terms of Reference to chalk out a consensus formula for uniting and harmony among their ranks avoiding distribution of sunny votes in the forthcoming general elections.
These views were expressed by the religious scholars while addressing turban of honour awarding ceremony of seminary graduates here on Saturday. Among others, the religious ceremony was also attended by the Islamic word eminent scholars Dr. Ahmed Shabal of Jamia Al-azhar, Mian Jamil Ahmed Sharqpuri, Allama Saeed Ahmed Kazmi, prominent educationist Dr. Sajid ur Rehman, Syed Sutan Shah Hamdani, Sahibzada Mohammad Raza Saifi, Mufti Mohammad Naveed ul Hassan Shah Mashadi, Dr. Zafar Iqbal Jalali, as well.
On this occasion, turban of honourawas awarded to former Executive Member LWF Mr. Abdul Wahid Habib Attari. At the end, the participants of the Ale Sunnat Conference also prayed for the stability and maintenance of peace in the country.