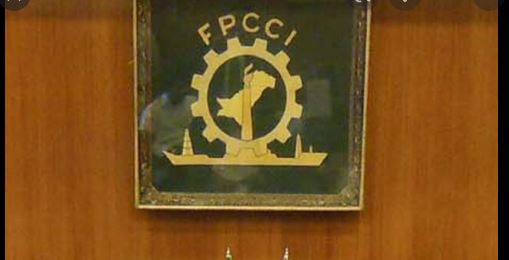 Karachi, JAN 14 /DNA/ – FPCCI United Business Group (UBG) Senior office bearer, Sahibzada Mian Usman Zulfiqar said the fate of FPCCI elections for the year 2022 was adjourned before Sindh High Court (SHC) in the yesterday hearing and Nasser Magoo will be continue as President FPCCI.
The Election Commission of the Federation of Pakistan Chambers of Commerce and Industry (FPCCI) was unable to declare official and final election results due to honourable high court order of dated December 29th, 2021 because status of some votes are subjudice in different courts, however the honourable SHC has restricted to announce any kind of result until next hearing / fate od the writ petition filed on and temporary injunction give on 29th of December 2021 and on Jan 13th 2022 hearing the case had been adjourned till the availability of the bench; but by hanging with the name of un-official results suggest Businessmen Panel (BMP) claiming the victory , which is out rightly contempt of court in the light of decision of Sindh High Court which clearly stated in its last month decision " No result shall be announced".
While talking to The Media, he said this is very unfortunate that the orders of honourable superior courts are thrown away using the name and power gimmicks.
To think, the FPCCI politics is no different than the national politics. All the ambitious people maneuvering to win their way to the throne sans regard to rules, regulations and ethics. Let alone the betterment of their members.
As world over trade bodies play an important role in business development, trade facilitation, business promotion and employment generation.
However High Court of Sindh (SHC) already ordered issuance of notice through Attorney General of Pakistan to Secretary Commerce, FPCCI, DGTO and others in a case regarding inclusion of the names of different trade bodies in the final voter list of FPCCI for 2022 as un-lawful.
"High Court further ordered that votes casted by the controversial trade bodies be sealed and kept separate subject to the orders of SHC, but result of the election shall not be announced".
Similarly Irfan Iqbal Sheikh representing Lahore Chamber of Commerce enjoyed illegal, unlawfully victory, despite his eligibility as voter/member was also challenged last month before high court and Irfan Shiekh was requested by divisional bench to contest elections only and accordingly he was allowed but his main case is still pending before the Sindh high court for the final verdict as per case no 2923/2021 included in Islamabad high court too as per W.P 4416/2021.
While Dr. Nauman Idris Butt of Sialkot Chamber of Commerce and Industry as runner up followed by Muhammad Aslam Sheikh and Aamir Atta Bajwa being the Presidential Candidates too.
In the mean time previous President of the FPCCI Mian Nasser Hyatt Magoo along with his cabinet is continuing for the whelm of the affairs of the Federation and its dully authorised by in the 65th Annual General Body of the FPCCI till the final out come of the verdict.
UBG official further remarked let's see what court will decide, but we hope rule of law will/ shall prevail because many associations status had been challenged before the court which was appeared in the FPCCI Final List of voters for 2022 and ultimately whatsoever ever decision is everybody should wait for the decision of Honourable High Court.
Usman Zulfiqar also said we shall and will not allow at any cost the humiliation of honourable courts , misuse and interpretation of our armed forces for personal agenda , as a nation we should show some maturity and respect to country and business community and we demand honable high court to take notice of serious violations against its verdict.