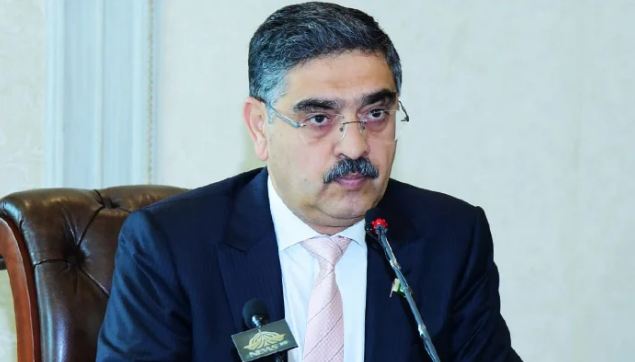 ISLAMABAD, AUG 18: Caretaker Prime Minister Anwaar-ul-Haq Kakar said Friday the interim government would not support the forces of darkness as he took an exception to the violent incidents in Faisalabad's Jaranwala and on May 9.
Scores of men vandalised churches and attacked the Christian community's homes in the Jaranwala tehsil on August 16, while Pakistan Tehreek-e-Insaf (PTI) workers resorted to extreme violence in May when their chairman was arrested.
"The minorities will stay protected in this country. There may be an attempt to harm them from a section of marginalised and peripheral group of people, but that would be responded sternly and strictly," Kakar said during his maiden federal cabinet meeting.
"Pakistani state and society [do] not align with such elements. They may be from us but they are divorced from us, they are divorced from our identity process. We do not stand for the forces of darkness," the interim prime minister said.
The prime minister noted that when one group is in the majority, they should ensure that the minority is protected. "But not on the basis that they would convert to your world view […] their sustenance should be ensured."
The prime minister and his team are in power for a limited time, but they're more empowered in terms of decision-making compared to previous caretaker governments as their tenure will last longer.
The polls, which will face a delay as the Election Commission of Pakistan (ECP) will draw up new boundaries by mid-December, will prolong the Kakar-led administration's tenure for several months.
In his first major step after becoming the prime minister, Kakar appointed a 24-member federal cabinet — 16 ministers, five special assistants to the prime ministers, and three advisers.
Elaborating on his disapproval of the May 9 attacks, the prime minister said he was disappointed with the actions and also noted that people involved in such instances should be dealt with in line with the law.
"These state symbols when they are attacked, the state does not disappear or vanish in a day or two or a week. It's a process and the initiation of that process, or an attempt at least to do so, was exhibited on May 9."
"We not just condemn it, now we are in the role to ensure that justice is being done and whosoever violated the laws on those days will be treated by those laws. There won't be any favour, there won't be any fear. We will try to implement with justice and neutrality," he added.
Earlier in his address, PM Kakar had also said the interim government would fulfill national and international commitments made by previous governments, especially mentioning the Special Investment Facilitation Council (SIFC).