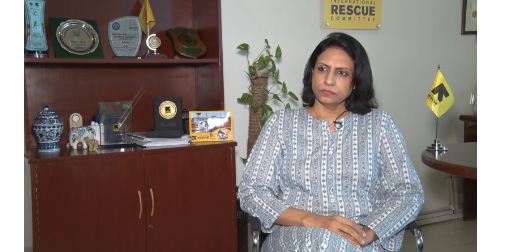 DNA
Islamabad, Aug 18: On the occasion of World Humanitarian Day, Shabnam Baloch, the dedicated Country Director of the International Rescue Committee (IRC), sheds light on the organization's profound commitment to global humanitarian endeavors.
In commemoration of World Humanitarian Day's significance, Shabnam Baloch emphasized her aspiration to honor the unwavering dedication of aid workers who persevere through even the most challenging circumstances in the world's harshest areas, exhibiting unparalleled commitment.
With a global legacy spanning 90 years and a steadfast presence in Pakistan for four decades, IRC has stood resilient in the face of numerous challenges, including the 2005 earthquake, the floods of 2011 and 2012, the intermittent heatwaves, and the overarching Afghan refugee crisis. Throughout these trials, IRC's steadfast dedication has remained resolute.
Highlighting the paramount importance of female aid workers, Shabnam Baloch addressed the obstacles they encounter. Given the substantial impact of natural disasters on women and children, she stressed the indispensable role of female aid workers who surmount various hurdles to reach those in need.
Among IRC's emotionally resonant projects, one that is particularly close to Ms. Baloch's heart is the protection of Afghan refugee women. Their plight underscores the organization's ongoing commitment to safeguarding the most vulnerable.
Ms. Shabnam Baloch's message to the world is compelling: "Every World Humanitarian Day, IRC renews its vow to shield and support those affected by adversity. However, the escalating statistics each year underscore the urgent need for collective action. It's imperative that we unite, fortify our efforts, and stand as unwavering pillars of support for those in dire need."