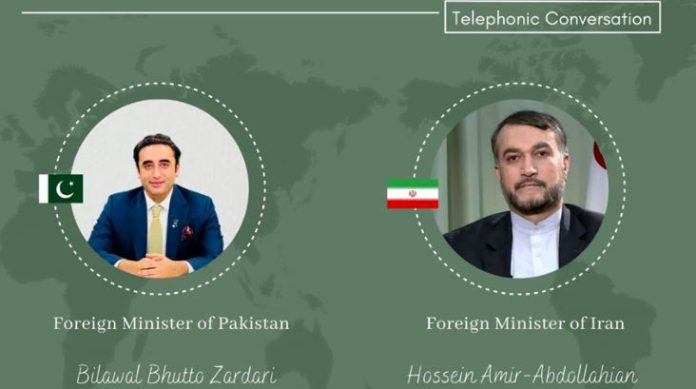 ISLAMABAD, Jul 22 (DNA): Foreign Minister Bilawal Bhutto Saturday spoke
with his counterparts from Turkey and Iran condemning the desecration of
the Holy Quran in Sweden.
He tweeted that he spoke to Iran FM Hossein Amir-Abdollahian and they
jointly condemned the abhorrent act done in Sweden against the Holy
Quran. Bilawal said that such Islamo-phobic incidents incite religious
intolerance and hatred and they cannot be justified under any pretext.
Bilawal claimed that Pakistan and Iran has resolved to work with each
other and with other OIC states to confront and combat the menace of
Islamophobia.
Talking to Turkey FM Hakan Fidan, Bilawal expressed strong condemnation
against the desecration of The Holy book in Europe. Both Pakistan and
Turkey decided to work for prevention of such happenings in the future.
Bilawal appreciated Turkey's role in achieving the landmark Black Sea
Grain Corridor agreement in 2022 which has played a significant role in
stabilizing global food prices, especially in developing countries and
for the poor.
Bilawal guaranteed full support to international efforts in reviving the
agreement on behalf of Pakistan and also discussed other areas of
bilateral interest.