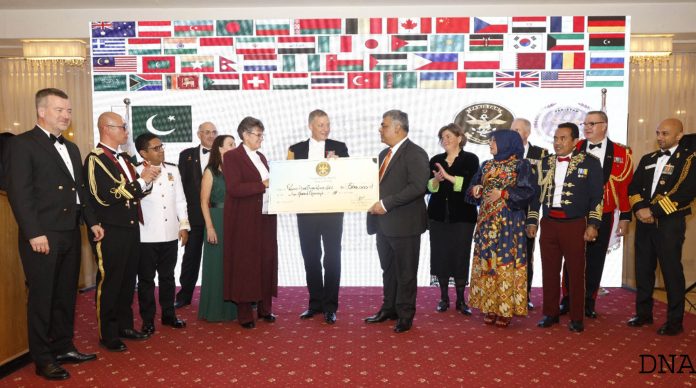 Special Correspondent
ISLAMABAD:  The Corps of Services Attaches (COSA) has collected a descent amount of Rs 0.6 million for the flood affected people of Pakistan. The collected amount was handed over to the concerned Pakistani authorities during the gala event arranged by COSA at a local hotel.
It may be mentioned here that the COSA has actively been engaged in promotion of defense relations between Pakistan and the respective countries. Like COSA, COSALA, which consists of spouses of the defence attaches, has also been active in strengthening the bilateral relations.
Pakistani authorities have thanked the COSA for its goodwill gesture adding their generous support would for sure help mitigate sufferings of the flood affected people.
After the devastating floods that had hit the country hard, the response from the international community has been forthcoming. It is because of this response that the situation on ground has improved a lot and the affected people have already started returning to their homes.