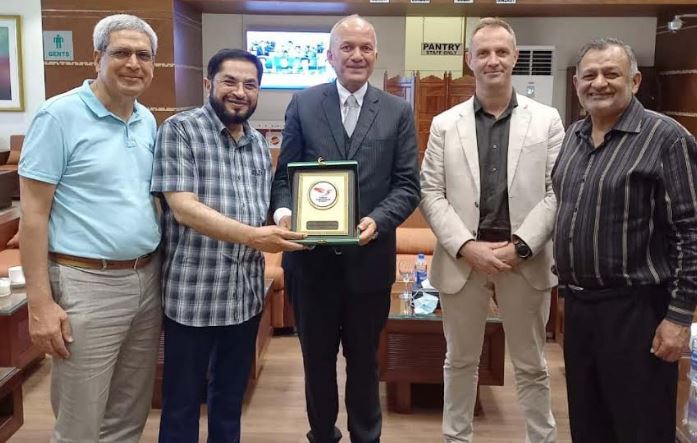 Head of the Mission of the French Embassy Yves Manville signs the golden book; writes about Iqbal's visit to France
DNA
SIALKOT: The Deputy Head of the Mission of the French Embassy Yves Manville visited Sialkot as part of his official assignment. Yves Manville during his visit also visited the house of great Pakistani poet and thinker Sir Allama Muhammad Iqbal and signed the visitors' book as well.
The French diplomat also attended a Police training session at the Sialkot airport with the French police liaison officer Vincent Groux. He then had a detailed meeting with the management of the Sialkot airport.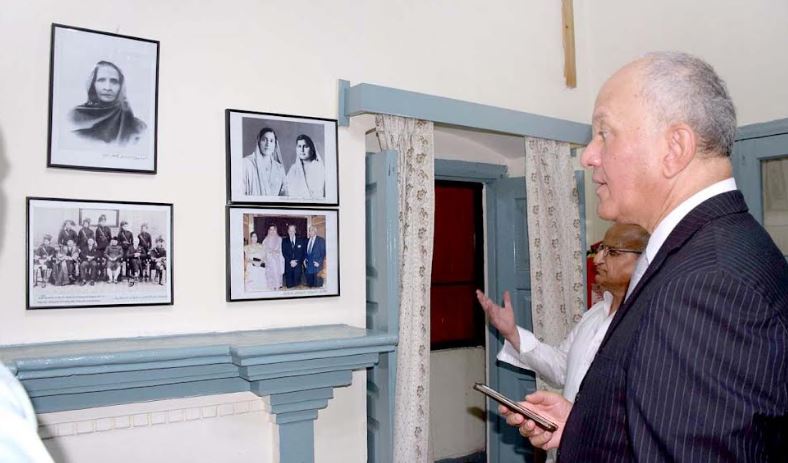 In his social media message he talked about cultural and people to people relations between the two counties adding his visit to the birth place of Allama Iqbal and signature of the golden book of the place was indeed a memorable moment for him. He said he wrote about Iqbal as poet, philosopher, and about his visit to France where he met our great philosopher Henri Bergson.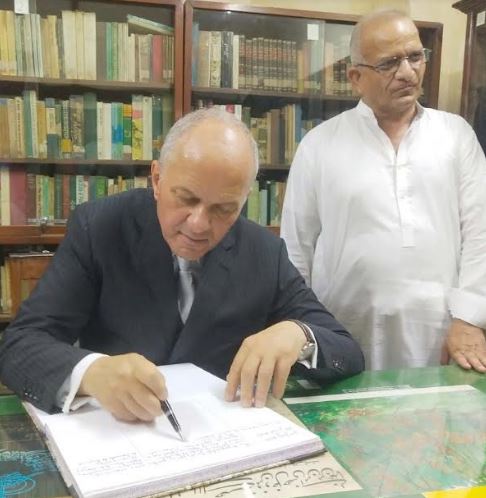 Mr. Manville also visited a few factories, which have been exporting various goods to France. Prominent among them were the factories producing sportswear. He interacted with the management of the respective factories and discussed future business prospects.