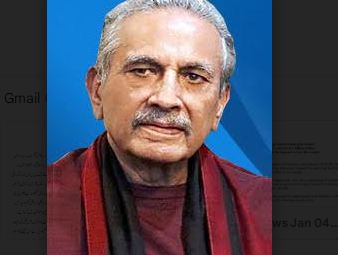 ISLAMABAD, JAN 4 /DNA/ – Former President of Islamabad Chamber of Commerce and Industry (ICCI) Dr. Shahid Rasheed Butt on Wednesday lauded the federal government for approving the National Energy Efficiency and Conservation Plan to save energy.
The decision will help reduce the oil import bill, slow the accumulation of circular debt which is almost Rs2.5 trillion and result in an overall saving of almost two billion dollars which will help stabilize the economy, he said.
Shahid Rasheed Butt said that the plan should be implemented with full force without compromise as it will reduce losses in the bleeding energy sector.
According to the decision, the timings of wedding halls and markets across the country will be limited to 10 pm and 8:30 pm respectively.
The business leader also lauded the decision to halt the production of inefficient fans using 120-130 watts of electricity and introduce efficient fans which use less power.
Similarly, the manufacturing of inefficient bulbs would be stopped and additional taxes will be imposed on the ones that were imported which will also save billions.
Shahid Rasheed Butt said that all government buildings and officers will consume efficient energy under the plan while efficient geysers will be made mandatory.
The government had decided to use streetlights alternatively and promote electric motorcycles.
The formation of a work-from-home policy is also on cards and a building code for the construction sector will be introduced.
Mr. Butt said that various trade organizations have rejected the decision and said it would not comply with the new timings which should be dealt with according to the law as it is a matter of survival of the country.