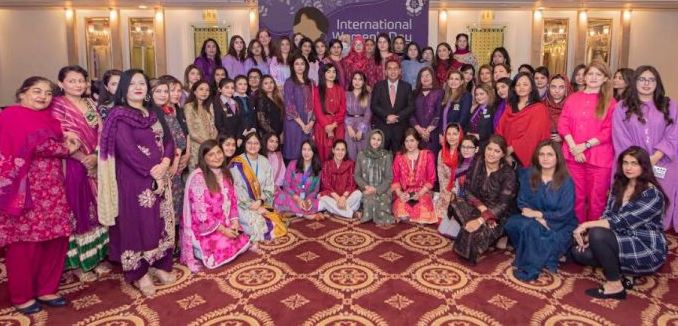 ISLAMABAD, MAR 10 /DNA/ – Hashoo Hotels, the leading hospitality group of Pakistan, is pleased to announce the launch of its 'Pearl Lady Programme' at Pearl-Continental Hotels in honour of International Women's Day.
The programme is designed to enhance guest experience at Pearl-Continental Hotels for solo female travellers by providing a class apart value proposition to meet their current and future needs while providing a safe and secure environment. The 'Pearl Lady Privileges' include a range of products and services designed to help women feel special, relaxed and acknowledged.
"Solo travel can be a liberating and empowering experience, particularly for women. However, for some, the thought of travelling alone can be intimidating. We wanted to create something special at our hotels, to show our appreciation for all the amazing women out there," said Mr. Haseeb Gardezi, COO, Hashoo Group. "Although 'Pearl Lady' will be launched on 8th March, itwill remain as an ongoing programme of Pearl-Continental Hotels. We hope our 'Pearl Lady Programme'will inspire women to take some time for themselves, to embark on solo travel adventures, or to relax and enjoy some well-deserved care in a safe and secure environment."
Whether it's treating oneself or gifting to a loved one, the'Pearl Lady Programme' is the perfect way to show appreciation and support for the women in our lives.For more information about programme and its privileges, please visit Pearl-Continental Hotels or call on the UAN number (city code) 111-505-505.