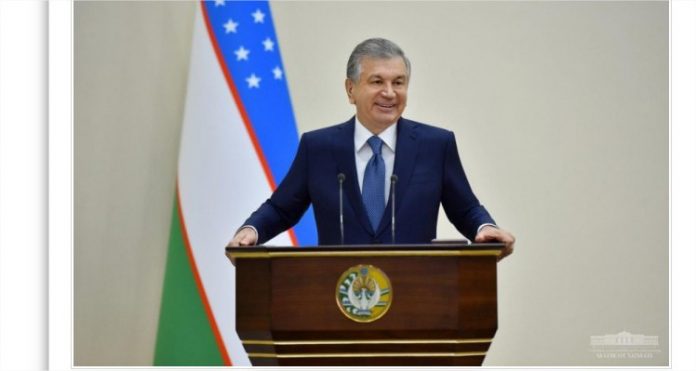 Tashkent , JUNE 28 –  Namangan city hosts a meeting with participation of khokims of the region and districts, heads of spheres and industries, representatives of the public, entrepreneurs and youth.President of the Republic of Uzbekistan Shavkat Mirziyoyev attends the meeting.
"I think we will achieve the desired result from this meeting if we talk openly with each other, as it has become a tradition recently and raise issues at all levels – from makhallas to districts.Our biggest goal is to make people's lives prosperous. That is why today representatives of the region, officials from each district must submit their proposals. Today we'll talk about our plans for the next year, about what opportunities we have", the Head of the state said.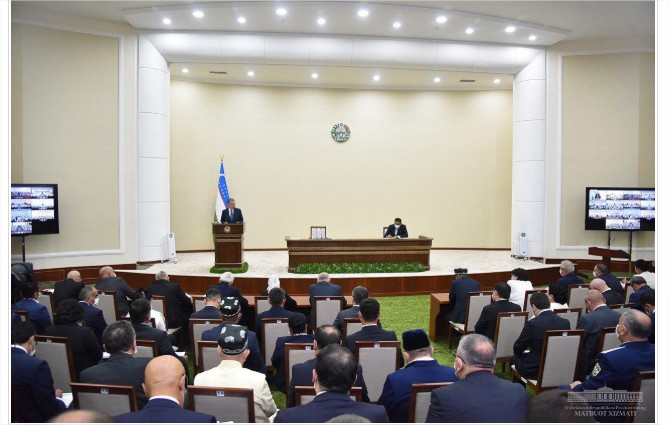 The President noted that certain achievements and changes have been achieved at places, but they still do not correspond to the goals that we have set for ourselves."He who speaks the truth sympathizes with reforms. Finding our way by drawing the right conclusions from criticism is the greatest help for us", said Shavkat Mirziyoyev.At the meeting it was noted that there are still leaders who are not able to abandon the outdated work style. It was emphasized that restoring the economy in a crisis caused by a pandemic is a very difficult task, which requires great responsibility from local officials. It was noted that issues of finding optimal ways of developing Namangan region, restarting the economy, creating jobs and providing employment remain relevant.Tasks for socio-economic development of the region, implementation of new projects in sectors, attracting investment, reducing poverty were identified at the meeting.