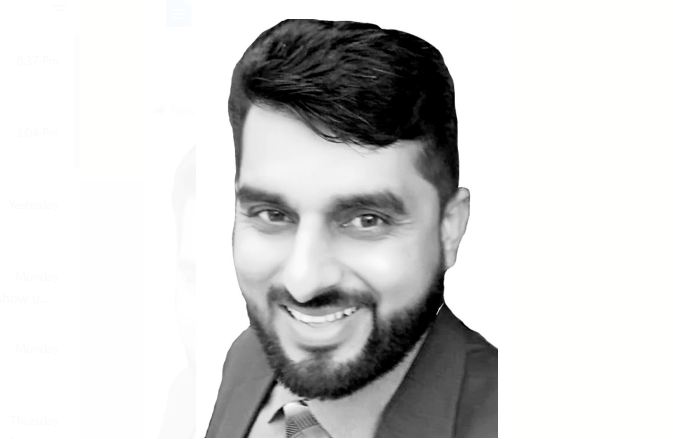 By Karamat Ali
Every year on May 4, International Firefighters' Day (IFFD) is marked to recognise and commemorate the sacrifices made by firefighters across the world. The day serves as a reminder of the courage, selflessness, commitment, bravery and dedication of firefighters who risk their own survival to safeguard people and property from fires and other disasters.
After five firefighters tragically lost their lives vying for an Australian wildfire in 1998, the concept of International Firefighters' Day was first put forth. The incident sparked a worldwide outpouring of gratitude and support for the sacrifices made by firemen, not only in Australia. The incident sparked a worldwide outpouring of gratitude and support for the sacrifices made by firemen, not only in Australia. Since that time, governments, communities, and firefighting organisations all around the world have recognised International Firefighters' Day as a global occasion. It's a chance to express appreciation for the firefighters' efforts and to spread knowledge of the difficulties they deal with on daily basis.
Firefighters are essential members of the nations who respond to a variety of situations, such as fires, natural catastrophes, and events involving hazardous chemicals. They are trained to work in some of the most difficult and hazardous circumstances imaginable, often risking their own lives to protect others. Due to the crucial and dangerous nature of their work, fire rescuers, also known as firemen, are frequently viewed as unsung heroes.
Firefighters are vital members of society, and their work goes beyond putting out fires. Firefighters are vital members of society, and their work goes beyond putting out fires. They are the first to arrive at numerous kinds of crises including explosions, road accidents, medical emergencies, and natural disasters. When everyone else flees, they are the ones who dash in to save lives and safeguard property. One must undergo extensive training that includes both physical and mental preparation in order to become a firefighter. Learning about fire behaviour, extinguishing methods, search and rescue procedures, and emergency medical treatment are all part of the training. Likewise, firefighters receive training to operate various types of equipment and to work in hazardous situation.
Firefighters must undergo tough and difficult training in order to be ready to handle any difficulties they may experience on the job. Their willingness to go through such training in order to contribute to the safety of their communities speaks volumes about their commitment. Firefighters frequently have to make split-second judgments in high-stress circumstances. To work as a team, they must be intellectually prepared, physically healthy, and have strong communication abilities. Apart from that, they must be able to maintain composure and calm under pressure. Therefore, this day is an opportunity to honour the courage and humanitarianism of these people who work tirelessly to keep us safe. On top of that, it provides a great chance to promote the value of fire safety and to motivate individuals to take precautions to protect themselves and their communities from the risk of fire.
During ChPervaizElahi's time as the Chief Minister of Punjab in Pakistan, the Rescue 1122 Service emerged in 2004 to offer contemporary and effective emergency response services to the people of Pakistan. Under the dynamic leadership of DrRizwanNaseer, the Sectary Emergency Services, it preliminary debuted as an ambulance service. Fire and rescue services in Pakistan were mostly insufficient and obsolete prior to Rescue 1122 being founded. Modern firefighting techniques and equipment were nonexistent, and many fire departments lacked sufficient personnel and received inadequate training. As a result, fires frequently resulted in serious property damage and fatalities.
The Government of Punjab established the first Fire & Rescue Service in 2007 after realising the need for advanced and effective emergency services in that country. The first contemporary Fire and Rescue Services in Pakistan have been founded thanks in large part to the Fire and Rescue Service of Rescue 1122. The Fire Rescue Service is outfitted with state-of-the-art firefighting equipment, such as fire tenders, snorkels, aerial & turntable ladders, and rescue equipment, and its staff is well-versed in the newest safety protocols and modern firefighting techniques. Since its creation, the Rescue Service has saved the lives of almost 12 million victims of various emergencies without any discrimination, responding in an average response time of seven minutes, and has saved losses worth billions of rupees by improving its response time and professional firefighting in the modern line.
It is imperative to take preventive measures to avert fire crises since they can have devastating effects and result in substantial loss of life and property. Education about fire safety measures, such as the right handling of combustible items and electrical equipment, safe evacuation methods, and the significance of installing smoke detectors and fire alarms, is one of the most efficient approaches to stave off fire emergencies in this situation. Regular building inspections are essential to identifying and addressing potential fire dangers, especially in high-risk locations. Because faulty electrical wiring and appliances are one of the main causes of fire emergencies, ensuring proper installation and maintenance of electrical systems can help reduce a significant fire emergency. It is essential to make sure that the electrical system is installed by qualified electricians and has maintenance carried out on a regular basis.
Furthermore, flammable substances like gasoline, propane, and other chemicals should be handled and stored properly to prevent fire emergencies. Store these items in designated locations, far from heat sources and open fires. The likelihood of fire incidents can be decreased by educating people about good fire safety techniques, such as not smoking indoors and never leaving cooking appliances unattended. The well-trained and vibrant community members can play a vital role to extinguish fire at local level before reaching professional fire emergency services at the incident side. In reacting to fire crises and putting them out before they cause serious harm, firefighters are essential. In order to ensure that firemen can respond appropriately to any situation, it is crucial to invest in their training and equipment.
On this significant day, Let us honour and salute all the real heroes from every nation who put themselves in danger to protect their compatriots. I would like to pay a rich tribute to all fire rescuers who sacrificed their lives in the line of duty while saving the lives and property of Pakistani people. May Almighty Allah rest their souls in eternal peace and grant them the highest place in Jannah (Ameen).
____The writer is Public Relations Practitioner at Punjab Emergency Service Department (Rescue 1122) Headquarters, Punjab. He can be reached at twitter @KaramatAli1985