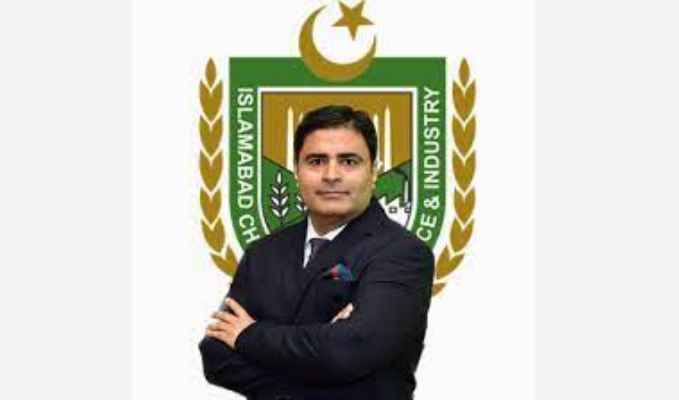 ISLAMABAD, FEB 4 /DNA/ – Ahsan Zafar Bakhtawari, President, Islamabad Chamber of Commerce and Industry (ICCI) said that Pakistan's foreign exchange reserves held by the State Bank of Pakistan, which were over US$ 16 billion at the end of January 2022, have tumbled down to US$ 3.09 billion as of January 27, 2023. He said this precarious situation of forex reserves is creating a lot of concerns in the business community as the FX crisis may bring the industrial sector to a grinding halt and unleash a new wave of unemployment.
Ahsan Bakhtawari said that many industries including textile, pharmaceutical, cooking oil & ghee, automobile, poultry, light engineering, chemicals & plastics have to import inputs and raw materials for their manufacturing and assembling activities, but import consignments of many industries are help up at ports due to shortage of foreign exchange and many industries are unable to import the required inputs and raw materials due to which they are facing closure of their manufacturing activities. He emphasized that the government should immediately start consultation with the private sector including the major chambers of commerce and industry to evolve a new strategy in order to steer the economy out of the current challenges.
Faad Waheed, Senior Vice President ICCI said that the economic activity has already come to a standstill with tough measures taken by the government to ban imports, put restrictions on opening L/Cs, record high-interest rates, and super tax imposed on existing taxpayers. He said that another major threat to the economy comes from the poor performance of the power sector as its circular debt has reached Rs2.9 trillion. He said that any disruption in energy to businesses and industries would further reduce the commercial and industrial activities.
Engr. Muhammad Azhar ul Islam Zafar, Vice President ICCI said that the implementation of tough conditions being pushed by the IMF, would create more difficulties for the business community as well as the common man. He said that the business community should be taken on board on this issue to save businesses from further troubles.