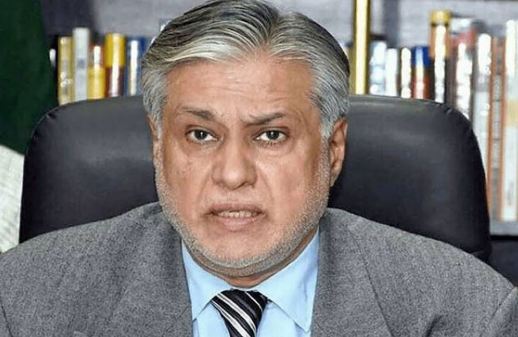 Islamabad, /DNA/ – Ahsan Zafar Bakhtawari, President, Islamabad Chamber of Commerce and Industry (ICCI) has said that the economic situation of the country is getting worse day by day, which is creating lot of concerns in the business community and called upon the Finance Minister Muhammad Ishaq Dar to urgently call a meeting of Presidents of all major chambers of commerce and industry of the country including ICCI to discuss options to cope with economic crisis and revive the fragile economy of the country.
Ahsan Zafar Bakhtawari said that every crisis demands that the government should take stakeholders on board to evolve a consensus strategy in order to wriggle out of the crisis, but despite requests, the Finance Minister is not giving time for meeting with the business community. He said that the foreign exchange reserves of the country have tumbled down to around US$ 6 billion, which can cover only four to five weeks of imports. He said that non-opening of LCs is hampering required imports for industry due to which many industries are losing export orders. He said that many consignments of imports are stuck up at ports due to non-clearance of LCs and the business community is suffering huge losses as they have to pay demurrage and detention charges on them.
Faad Waheed, Senior Vice President ICCI said that due to hurdles in imports for industrial raw material and equipment, the production activities are contracting, which are causing lay off of thousands of workers giving rise to unemployment. He said that the exports and remittances are also slowing down and these trends present a precarious economic future, which is a source of concern for the business community. He said that the Finance Minister should meet with the business leaders to find out ways and means to save the businesses and economy from further troubles.
Engr. Azhar ul Islam Zafar, Vice President ICCI said that the current government had made a massive hike of 47 percent in electricity tariffs in July this year to cope with the circular debt, which is still on the rise. He said that the circular debt of the country has increased from Rs.450 billion in 2013 to Rs.2467 billion till March 2022 showing an unprecedented hike of over 448 percent in a short span of 9 years. He said that if this trend continues, the circular debt is estimated to reach Rs.4 trillion by 2025 and urged that the government should bring drastic reforms in the energy sector to tackle circular debt and provide cheap energy to the private sector that would enable the trade and industrial activities to flourish.