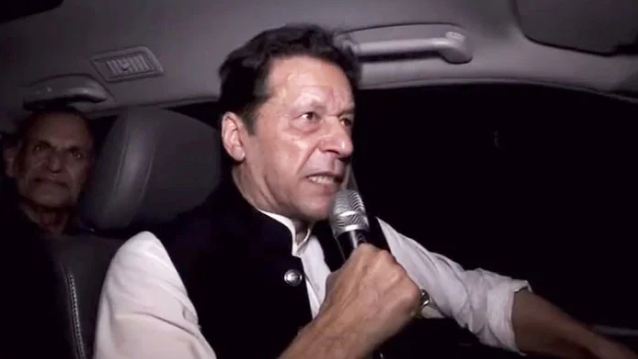 Willing to talk
to anyone for
country's sake
Says his party would not let the elections get delayed
Bureau Report
LAHORE: Pakistan Tehreek-e-Insaf (PTI) Chairman Imran Khan reiterated on Thursday that he will hold talks with anybody else for the sake of the country.
Taking to Twitter, Mr Khan went on to say that he had no issue for taking any initiative in terms of the prosperity and interests of the country.
Expressing his gratitude for his supporters, Mr Khan said, " I want to express my gratitude to all of the workers who came from different parts of the country, including Lahore, to stand by my side in a bid to struggle for actual freedom."
On the other hand, Mr Khan, while saying that he believed in supremacy of law, vowed to appear before the court on March 18.
Speaking to a delegation of journalists, Mr Khan said his party would not let the elections get delayed for more than 90 days, otherwise, the PTI will launch a movement as per the constitution in this regard.
Talking about his potential arrest, Mr Khan said, "The police, Rangers have come again near my residence to arrest me. There is no doubt about it that after getting arrested, I will be subjected to torture."
When asked about the presence of former Punjab chief minister Chaudhry ParvezElahi, Mr Khan said, "Chaudhry ParvezElahi has been tested positive for coronavirus".