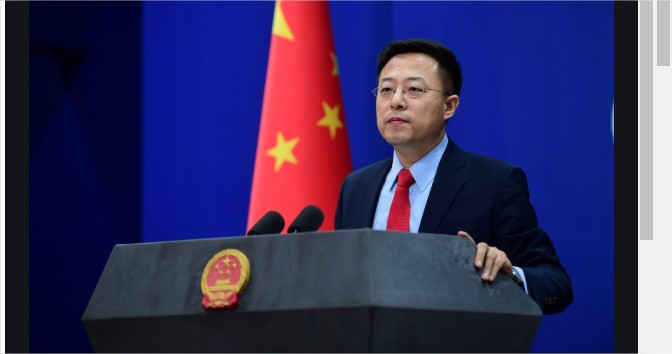 BEIJING, JUN 20 (DNA) – Spokesperson of Chinese Ministry of Foreign Affairs Lijian Zhao has said that Indian border troops crossed Line of Actual Control (LAC), trespassed into China's territory, built fortification & barricades, which compelled Chinese troops to take necessary measures to respond to the situation on the ground and strengthen management and control in the border areas.
The Spokesperson said "Since April, the Indian border troops have unilaterally and continuously built roads, bridges and other facilities at the LAC in Galwan Valley. China lodged representations and protests on multiple occasions but India went even further to cross the LAC and made provocations."
"On the evening of June 15, India's front-line troops, in violation of the agreement reached at the commander-level meeting, once again crossed the Line of Actual Control for deliberate provocation", he added.
He also claimed that India's front-line troops violently attacked the Chinese officers and soldiers who went there for negotiation, thus triggering fierce physical conflicts and causing casualties. =DNA
==============================