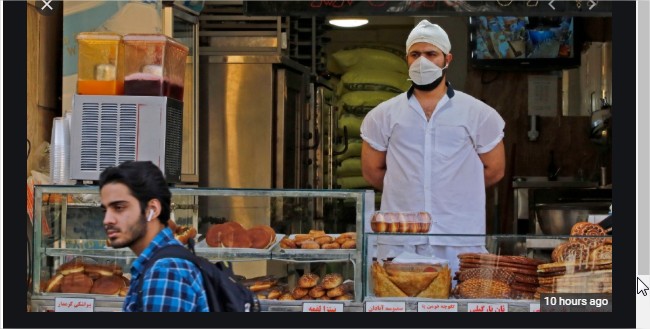 TEHRAN (DNA) -An alarming flare-up in coronavirus cases in Iran has raised fresh fears of a broad COVID-19 resurgence, sparking official warnings of new restrictions and underlining the sanctions-battered country's challenge of returning to post-virus normality.
Since June 1, the number of new COVID-19 infections has been hovering near or above 3,000, reaching on Thursday its highest-ever daily total: 3,574. "It is a worrying sign," Mansoureh Bagheri, the Iran Red Crescent Society's director of international operations, told media.
While Bagheri acknowledged that a factor behind the jump was an increase in coronavirus testing, she noted that another reason was that "some don't take it [the pandemic] seriously anymore" as fewer people seem to strictly obey physical distancing rules and avoid long-distance travel.
According to a poll cited last week by Deputy Health Minister Iraj Harirchi, public belief in physical distancing has dropped from 90 percent to 40 percent, while trust in stay-at-home orders has also slumped, from 86 percent to 32 percent.
Calling the findings "a disaster", Harirchi has been just one of several government officials in recent days to rebuke the public for ignoring public health advice including maintaining physical distancing and wearing masks in public.
"People seem to think the coronavirus is over," Health Minister Saeed Namaki said during a news conference on Tuesday. "The outbreak is not over yet, and at any moment it may come back stronger than before."