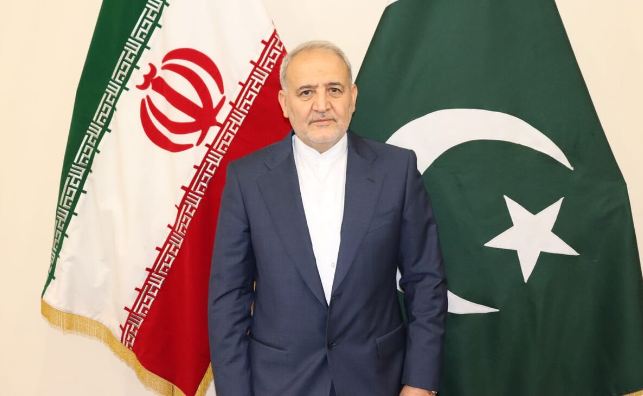 ISLAMABAD, Sep 14 (APP):Ambassador of the Islamic Republic of Iran, Reza Amiri Moghaddam called on Minister for Defence, Lieutenant General (R) Anwar Ali Hyder here on Thursday and appreciated Pakistan's defence capabilities.
The Iranian envoy underscored that the two countries have the potential for extensive collaboration in the field of defence, a news release said.
The Defence Minister expressed his appreciation for cordial and fraternal ties nourished by centuries-old religious and cultural affinities.
He stated that Pakistan is grateful for Supreme Leader Ayatollah Khamenei's strong and unwavering support for the just struggle of the people of Jammu & Kashmir.
While expressing the importance of the Joint Border Commission (JBC) the Defence Minister said that Pakistan has taken all necessary measures in the domain of border management and joint efforts in this regard for countering terrorism and dealing with miscreants.
Moreover, the Minister for Defence expressed that Pakistan welcomes the Iran-KSA rapprochement. "It is a positive move for peace and stability in the Persian Gulf and Strait of Hormuz. Chinese mediation is appreciated," he added.
Ambassador of Iran, Reza Amiri Moghaddam said Iran could help Pakistan in the energy sector being an oil and gas-rich country.
Both sides showed satisfaction and intended to collaborate in various areas of common interest, enhancing security, counter-terrorism and ensuring regional economic connectivity as well as enhancing trade and economic activity.