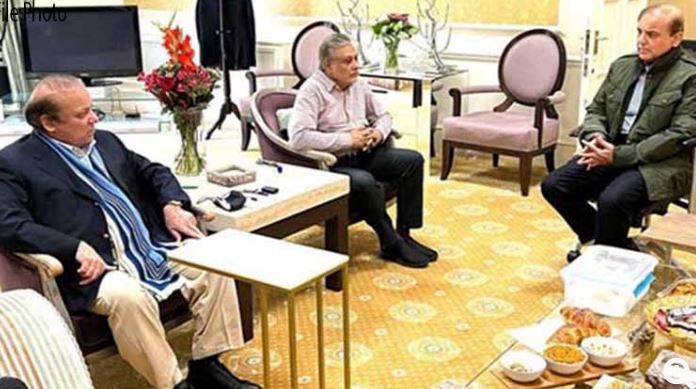 LONDON – Former finance minister and Pakistan Muslim League-Nawaz (PML-N) leader Ishaq Dar is likely to return to Pakistan along with Prime Minister Shehbaz Sharif.
In London, PM Shehbaz met with PML-N supremo Nawaz Sharif and Ishaq Dar, and the two leaders discussed the ongoing situation in the country and measures taken by the sitting coalition government, while Ishaq Dar informed the premier about his plan to return to Pakistan.
According to sources, Ishaq Dar will return to the country next week and appear before the accountability court.
Dar will take oath as Senator, and after that he will also assume the charge of Finance Minister, sources added.