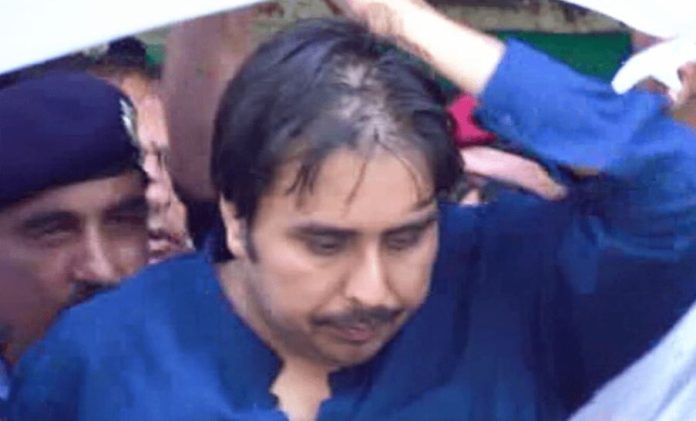 Islamabad: A district and sessions court in Islamabad on Friday directed capital police to submit the record in PTI leader Shahbaz Gill's sedition case before the court by tomorrow (Saturday).
Gill, who has been arrested on charges of sedition and inciting mutiny in the army, had approached the sessions court in Islamabad on Thursday for post-arrest bail till the disposal of the case.
Gill was arrested on August 9 after he made controversial remarks allegedly about the army during an ARY News bulletin and has been detained since, amid claims of him being subjected to torture and sexual abuse during custody.
Gill's lawyers Faisal Chaudhry and Sardar Masroof Khan were in court for the hearing today.
As the sessions court took up his plea for bail, Additional District and Sessions Judge Tahir Abbas Supra asked about the investigation officer and asked whether the officer did not get the court notice for appearing.
A sub-inspector of the Islamabad police team told the court that the officer was in Karachi and that he would leave for Islamabad. "It would take some time to reach the court." The judge responded that the officer must appear within a couple of hours.
"The investigation officer is in Karachi and he cannot reach here sooner," the sub-inspector said.
The judge warned if the record was not produced then a senior superintendent of police and Islamabad inspector general would be summoned.
Gill's counsels said they were ready to offer an airline ticket to the investigation officer.
The official sought two days from the court, saying the record would be produced by Monday.
The judge directed him to furnish the case record before the court on Saturday, while also seeking the appearance of the investigation officer.
Meanwhile, a brother of Gill had on Thursday filed a complaint against Additional District and Sessions Judge (ADSJ) Zeba Chaudhry for remanding him in police custody.
Yaseen Gill filed the complaint with the chief justice of Islamabad High Court (IHC) and a member of the court's inspection team.