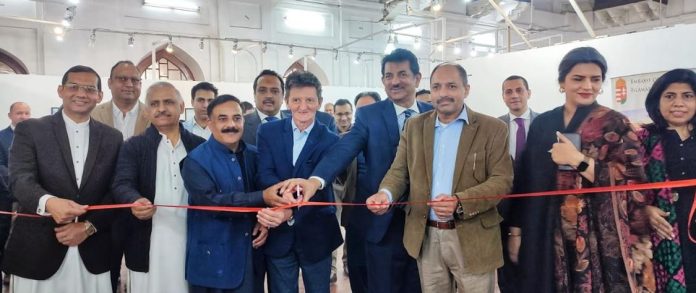 One year after the unforgettable exhibition in the Lahore Fort of the paintings of August Schoefft restored by experts from Hungary,on Friday the Hungarian Embassy was back with its brand new project in the cultural capital of Pakistan. This time the Embassy displayed the beautiful photo collection of the Islamic architectural heritage of Hungary. The venue of the event, the Grand Hall of the College of Art and Design, University of the Punjab had a symbolic meaning being just a few steps away from the Oriental College founded by the Hungarian professor Dr. Wilhelm Leitner.
Ali Hamza/DNA
LAHORE, Dec 09 (DNA): Embassy of Hungary organized an exhibition on Islamic Architectural Heritage of Hungary in collaboration with the College of Art and Design, University of the Punjab, at their historic Grand Hall. The exhibition is conceived with an idea of highlighting the architectural heritage from the 16-17th century Ottoman period of Hungary (Madjaristan).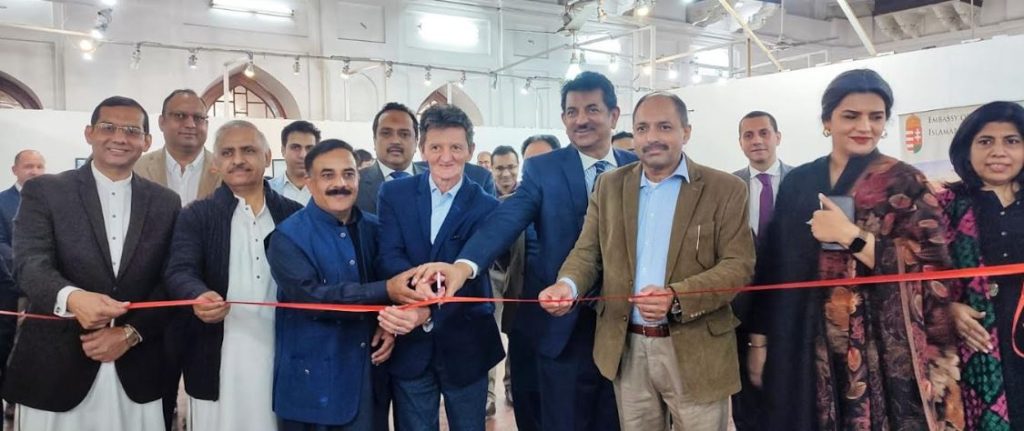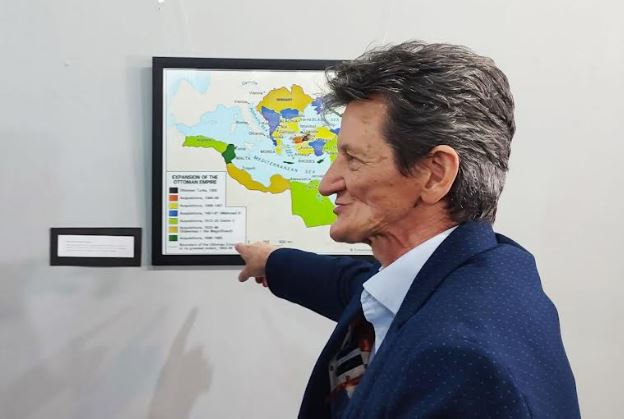 Speaking at the inauguration Béla Fazekas Ambassador of Hungary to Pakistan, mentioned that there are hardly any European countries; apart from Spain and the countries of the Balkans, in which Muslim memories complement the range of architectural styles. This rich Ottoman Islamic architectural heritage of Hungary is represented by well preserved and renovated mosques, minarets, tombs and hammams those were built by the finest artists of the time. These are the northernmost examples of Ottoman architecture in a non-Muslim European cultural environment.
In his opening remarks the Ambassador highlighted that "even if the large majority of your country belongs to one religion it does not mean that you can afford the luxury of not taking care of the rich cultural heritage of the minority people. It is not only a generosity, but a great potential for the religious tourism."
Béla Fazekas also mentioned that later on the Embassy was planning to take the exhibition to Islamabad and Peshawar as well.
Principal of the college Prof.Dr. Sumera Jawad, explained the students about the value and contribution of Muslimarchitectural art in Europe and precisely in Hungary.
Teachers, students, journalists and people from different walks of life visited the gallery and appreciated the initiative.