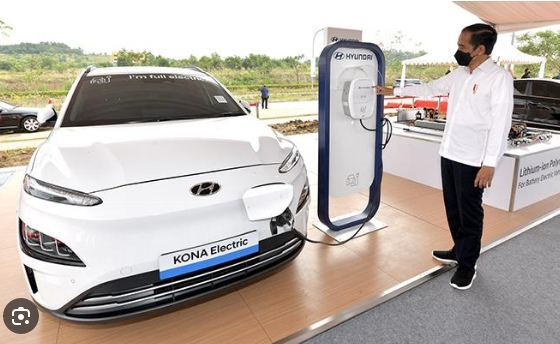 News Desk
JAKARTA, JUL 2 /DNA/ – The Jakarta provincial government is currently procuring electric-powered official vehicles in an effort to help improve the air quality of the capital city.
Acting Governor of DKI Jakarta, Heru Budi Hartono, stated in Jakarta on Sunday that the procurement is in line with the Regional Development Plan.
"In the near future, vehicles powered by renewable energy will be put into operation," he said.
He added that some public transportation, such as buses in Jakarta, already use electric engines.
According to Hartono, the use of electric vehicles reduces fossil fuel consumption and decreases carbon emissions.
"Therefore, in the future, only heavy machinery like backhoes will still use oil-based fuel," he said.
He encouraged the people of Jakarta not to hesitate to use electric vehicles or conventional vehicles, especially motorcycles, that have been converted to electric propulsion.
"I am confident that in the near future, all two-wheeled vehicles in Jakarta will switch to electric motorcycles. We are considering incentive programs for the public to make this happen," said Hartono.
He admitted to using a hybrid car as his official vehicle after serving as the acting governor for nine months.
"I have only been using the hybrid car for a week. I think it is just as comfortable as regular fuel-powered vehicles," he said.