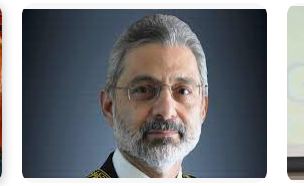 ISLAMABAD, JAN 10 (DNA) — A Supreme Court of Pakistan judge remarked that a detained person should not be made to suffer just because his advocate went on a strike. Justice Qazi Faez Isa, while conducting hearing of a case, observed that every relationship functions on the basis of trust and when trust is broken, the relationship flounders.
"If an advocate representing a detained accused does not attend court, he fails to perform his professional duty and breaks his client's trust." He stressed that an accused had a right to 'enjoy the protection of law' and to be treated as per the law, but if his advocates go on strike and trials are postponed, the constitutional right is negated.
Justice Isa pointed out that if the trial of a detained accused is delayed on account of strikes and subsequently, the accused is acquitted, the additional detention suffered by the accused would have been detrimental to his liberty.
The apex court judge remarked that if an advocate goes on strike for personal reason, it would be appropriate to first return the professional fee received from the client. = DNA