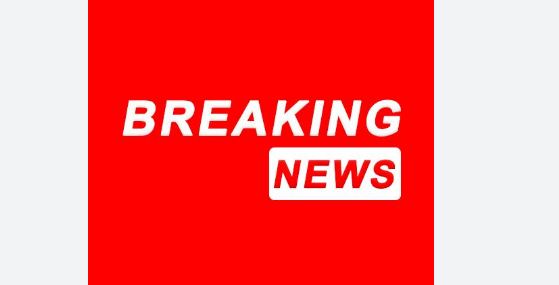 KARACHI, FEB 22 (DNA) — Administrator Karachi Dr. Syed Saif-ur-Rahman has announced that the Karachi Games 2023 will be held from March 3, 2023 and Governor Sindh Kamran Khan Tessori will be the Chief Guest in the opening ceremony of the Karachi Games that will be held in the KMC Sports Complex at Kashmir Road.
He said this while speaking in a press briefing after inauguration the Secretariate of Karachi Games 2023 in KMC Sports Complex on Wednesday. Departmental heads of KMC and other officers were also present on this occasion.
Administrator Karachi said that in order to carry out the administrative and technical affairs of the Karachi Games, the Karachi Games Secretariat has been established in the KMC Sports Complex, where the technical staff, ground committee including officials and members of various sports associations will be present, while for print and electronic media a media corner has also been provided for the coverage of various sports and timely reporting by journalists. Various sports associations and other related persons will be in touch with this secretariat and all matters of Karachi Games will be done here.
He said for a sports-loving city like Karachi, these games are no less than a breath of fresh air, and the special thing is that the KMC will not spend any money on organizing these games, instead, it has hired the services of various sponsors. This wonderful and unique sports festival in Karachi will continue for about 10 days during which the fans of various sports will get to see high quality matches between the best teams and players in every field.
He said that more than 5000 men and women athletes will participate in a record 42 different indoor and outdoor games in the Karachi Games. These games are being organized at the urban level on an inter-district basis to promote healthy activities in the city so that maximum number of players can get the opportunity to participate in these games.
The sports included in the Karachi Games 2023 are Cricket, Hockey, Football, Basketball, Shooting Ball, Volleyball, Softball, Netball, Dodgeball, Karate, Taekwondo, Judo, Vishu, Badminton, Table Tennis, Snooker, Boxing, Squash, Chess, Rowing, Carrom, Body Building, Swimming, Roller Skating, Sepak Takra, Futsal, Tug of War, Gymnastics, Wrestling, Shooting, Scrabble, Tennis, Cycle Race, Donkey Cart Race, Arm Wrestling, Mass Wrestling, Weight Lifting, Marathon Race, Apart from field and track, the traditional cultural sports of Sindh include Malakhra Kabaddi and Khokhu also included in these games.
After the opening ceremony of the Karachi Games, the athletes will utilize the facilities provided at KMC Sports Complex, Kashmir Road and Women Sports Complex Gulshan Iqbal for most of the sports while for other outdoor events cricket matches will be held at Nazimabad Gymkhana, Eastern Star.
Ground, TMC Ground, Gulbarg Gymkhana, Shadab Ground, Orangi, Landhi Gymkhana, KP Ground and hockey competition will be held at KHA Hockey Stadium and Islahuddin Hockey Stadium, Football tournament will be held at KMC Football Stadium, Trans Lyari. Football ground, Skiston Star Football Ground, Ibrahim Hydari Football Ground, while basketball competition at Aram Bagh Court and table tennis competition at Sindh Sports Board Complex Nazimabad, boxing competition at People's Sports Complex, snooker, boating, cycle race, donkey cart race is scheduled at different locations.
He said that these games should not be taken as a mere competition between different teams or players, but in the background of this, the fact should be put forward that the basic spirit of sports around the world, i.e. "Sportsman Spirit", is being celebrated in the city on this occasion. An atmosphere of national spirit, brotherhood, unity and brotherhood will be established and the image of Karachi as a "Sports Lore City" will be further enhanced. — DNA
========================
Dharijo visits various places of Panuaqil
PANUAQIL, FEB 22 (DNA) — Provincial Minister of Industries and Cooperative Societies Sindh Jam Ikramullah Dharijo on Wednesday visited various places of his constituency Panuaqil.
He reached Village Kamal Khan Andhar and visited Government High School Kamal Khan Andhar. He also visited various sections and classes including science lab, IT lab of the school. On this occasion, while talking to the journalists, he said that the Sindh government is trying to provide better education.
The role of USAID and other donor organizations in providing quality education is commendable, while the People's Party is working on education, health and infrastructure on an emergency basis. He visited to enquire health PPP worker Haji Wahid Bakhsh Mangi. He said that Wahid Bakhsh Mungi is a senior worker of People's Party.
He prayed for his speedy recovery. On this occasion, along with the provincial minister, Jam Asif Razak Dharijo, Sardar Ali Gohar Khan Andhar, People's Party Panuaqil Tehsil President Mian Abdul Qavi Andhar and other party officials and workers were present. — DNA